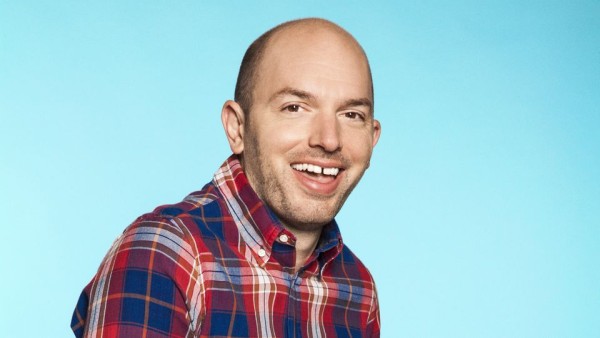 Paul Scheer is a comedian, writer, actor, podcaster and a new dad. In the last couple of years, he's assisted in the creation of Hulu series Hotwives, had a regular role on Fresh Off The Boat,and will be appearing in the upcoming Will Ferrell movie, Daddy's Home. Lost story short, he's a busy guy. But, it seems his creativity and productivity never flounders. He recently gave Fast Company an inside look at his life, talking about his productivity and how he manages to protect his creativity on a daily basis. Check out the highlights below.
Scheer's Daily Routine
"My routine changes almost daily based on call times and whether I'm at home or at work You're forced to adjust on a given day. Sometimes I'm acting or producing and on set for 12 hours a day; other times, I'm in an editing bay or writer's room, having to deal with other pre/post production obligations. Then there are days where I'm totally off or where I'm trying to cram in every meeting I've missed because of all the stuff I just described."
""
Instead, Scheer's daily routine is made of a constantly changing to-do list. He has a list of things he has to get done and a list of things he wants to get done. Most of the times, the unfinished to-dos get pushed to another day.
"Barring shooting, my day now ends around 6pm. so I can be home with my family and I'm finding that helps make me make the most out of my days because in the past I never had a designated end time."
On Creativity and Productivity
The actor spent most of his life being a night owl, but he has switched gears since having a baby. His creative sweet spot was between 10pm and 2am, but now he is trying to readjust to earlier mornings.
"I'm probably most productive/creative on airplanes—I love being totally cut off so I try to recreate that whenever I work. Just lock the doors, kill the Internet and turn off my phone. But that can only come after I answer all my emails and clean my desk—I feel like it curbs my anxiety and allows me to get be totally clear and ready. I also do some TM (transcendental meditation) and I feel like that centers me in a good way to be open to new stuff or at least calm the other parts of my mind down."
On Team Work
Scheer belies that collaboration and putting together a great team is the key to creativity. When several people are working together to find a solution, someone is bound to find one that works best for the situation and for the team.