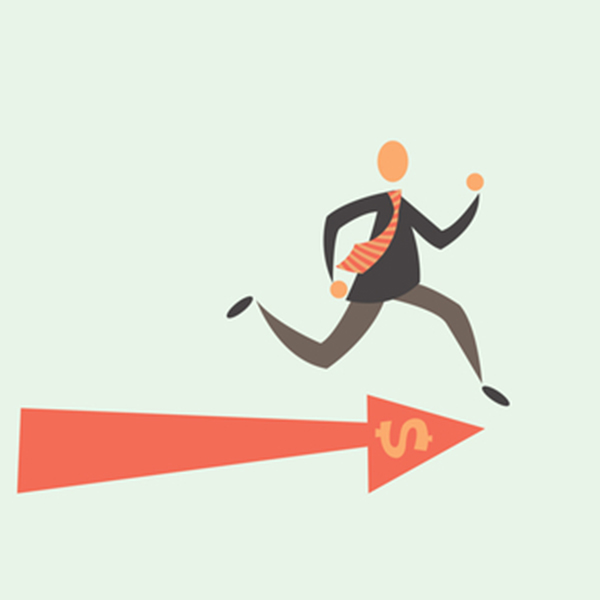 This is a guest post from Kevin McCourt.
We're human, not robots. We're susceptible to work-efficiency weaknesses and vulnerable to productivity pitfalls. But we can also improve. Use the following resources to stay on track and enhance work performance:
Systems Over Goals
A life without goals is a life not worth living. Well, of course, life is worth living no matter what, but goals help people reach their true potential, follow dreams and make the world a better place. Yet, sometimes setting goals is only a reminder about our shortcomings and failures.
Entrepreneur James Clear told Inc.com that he advocates achieving systems over goals. Focus on a system that yields positive results, and these end up being your goals. Commit to a process to make progress. If you're a pen-and-paper person, create a system and stick to it by using the Bullet Journal—an analog system using a Moleskine notebook that's based on a "rapid logging" method. Rapid logging, which includes entries and bullets, is the difference between being busy and being productive, the company's website claims.
Note Taking & Accounting Solutions
Entrepreneurs and self-employed consultants can't always rely on a team to collect valuable information and manage accounting tasks. When you are your business, your team becomes digital devices, organizational apps and accounting software.
Evernote takes notes, captures ideas and connects all your lists and files across devices.
QuickBooks accounting software meets your financial needs by sending invoices, accepting payments, tracking sales and expenses and more.
Use Zapier to custom integrate Evernote with Quickbooks and maximize productivity—you'll keep bookkeeping tasks organized, save receipts and never overlook a payment or invoice.
Self-Management
When it comes to productivity, we can be our own worst enemy. Pitfalls like engaging in nonsense on your phone, not following through and neglecting priorities can destroy any chance of efficient production. Track how your time is spent and see where focus suffers with the time-tracking tool Yast. Its interface is easy to understand, and it prioritizes time tracking as a fundamental business task. Yast's click timers, color-coded timeline and dashboard features will help you dominate projects and declutter your process.
Health & Wellness
Healthier employees are more productive—it's just a fact. A healthy lifestyle creates a better mental state, boosts energy levels and increases happiness, all of which promote better work performance. Fitbit, a wellness tracker on a wrist band, keeps you accountable for getting active, eating nutritiously, managing weight and sleeping better. The Fitbit Flex motivates your health efforts and tracks your behaviors, from daily steps numbers to calories burned and quality of sleep. Improve your health, and you'll feel more resourceful.
Communication & Collaboration
Aristotle said, "The whole is greater than the sum of its parts." That's true as long as the whole communicates effectively for the greater good of productivity. Team members depend on one another for a cumulative desired result. Yet, stress caused by poor and ineffective communication breaks down employees and blocks progress, especially for employees who don't share a physical work space.
Google Hangouts and Hipchat can help remote team members engage more. With Google Hangouts, up to 10 people can participate in a live face-to-face video call to exchange ideas and brainstorm. Chat on your desktop at home with another employee who's out and about on their iPhone. The Internet chat tool HipChat also connects colleagues and fosters collaboration. Teams can even share files and join private group chats pertaining to a certain subject matter or issue.
Kevin McCourt is an entrepreneur, writer and app junkie. You can find similar posts by following @SocialRAWR.