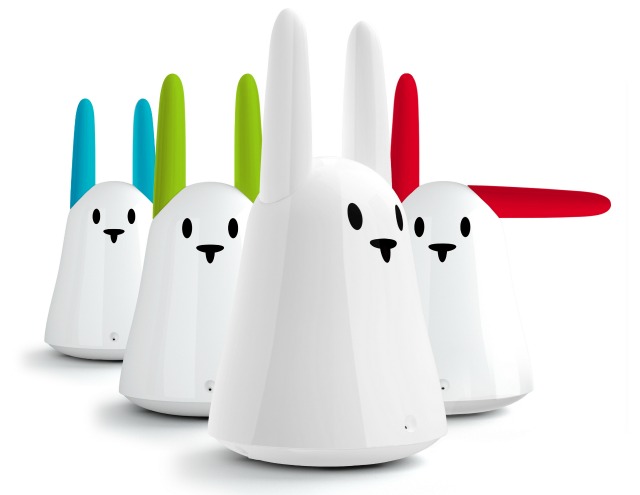 Karotz ($129.99), adorable Internet-connected rabbits by U.K. company Violet, are now fully integrated with social networks, per the company's announcement at the 2012 Consumer Electronics Show. The "house robots" boast a camera, webcam, microphone, voice-recognition software and the ability to conduct Internet searches. This enables them to read your horoscope, weather forecast, tweets or RSS feeds aloud.
Karotz can also play music and wake you up with music. Its latest generation adds the ability to send emails, read text messages aloud, and update Twitter and Facebook statuses with text, photos or both.
These features are fun and might save you a few steps in the morning, but for families who must coordinate hectic afternoon schedules, Karotz has an even more innovative solution in its RFID chip-enabled keychain tags. You can program these chips to perform tasks when they're swiped: for example, they could automatically send you an email or text message when your child gets home from school and swipes his keychain against the Karotz.
Check out a Karotz trailer below: