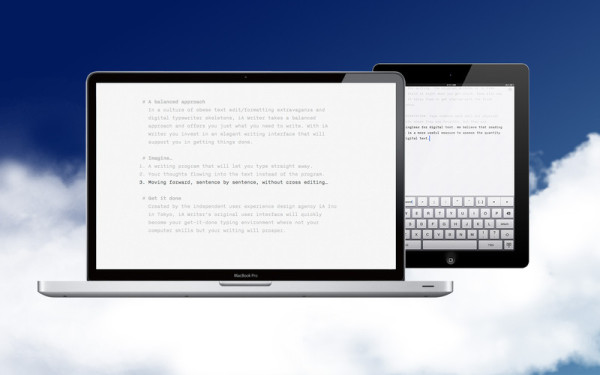 iA Writer ($8.99, App Store) is a Mac productivity app for writers. The interface is sparse and simple; users can merely switch between Full Screen and Focus modes.
It's the latter mode of iA Writer that's most compelling, as it grays out everything but the last sentence you've written, virtually forcing you to get your thoughts down without going back to cross edit. The app also syncs with iCloud -- a boon for those who prefer to access their work on multiple devices.
Check out a video and some screenshots of iA Writer in action below.