Working late into the night is a normal occurrence for the modern-day professional, who just doesn't seem to have enough hours in the day to get it all done. If this describes your life, you are probably doing it wrong.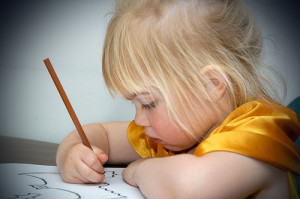 Cal Newport, an assistant professor at Georgetown University took a deeper look into a study conducted by Universität der Künste in Berlin and found that the best way to work is by limiting your tasks and focusing on them in a small timeframe.
Newport came to this conclusion after analyzing his own work habits, the Berlin study which looked at the behaviours of practicing violinists and several other sources that helped him guage the common habits of talented people in general. He found that having a productive few hours were much better than constant busyness.
"Whether you're a student or well along in your career, if your goal is to build a remarkable life, then busyness and exhaustion should be your enemy. If you're chronically stressed and up late working, you're doing something wrong," Newport writes. "You've built a life around hard to do work, not hard work. The solution suggested by this research, as well as my own, is as simple as it is startling: Do less. But do what you do with complete and hard focus. Then when you're done be done, and go enjoy the rest of the day."
So, your long, stressful days can be put behind you if you can find a way to focus on work and only work for a few hours a day. Check out 'Working in Spurts' to show you how it's done.