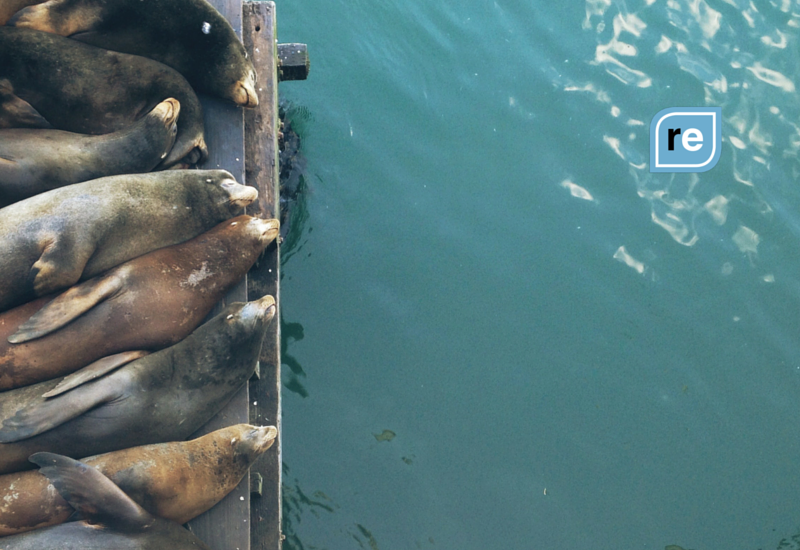 A quick afternoon power nap is a great way to reenergize. It may not be socially acceptable just yet. but this device might help make napping at your desk part of your regular routine. Architecture student Sharon Liverant designed this screen after he found himself falling asleep on his drawing board to taking naps at his desk during lunch.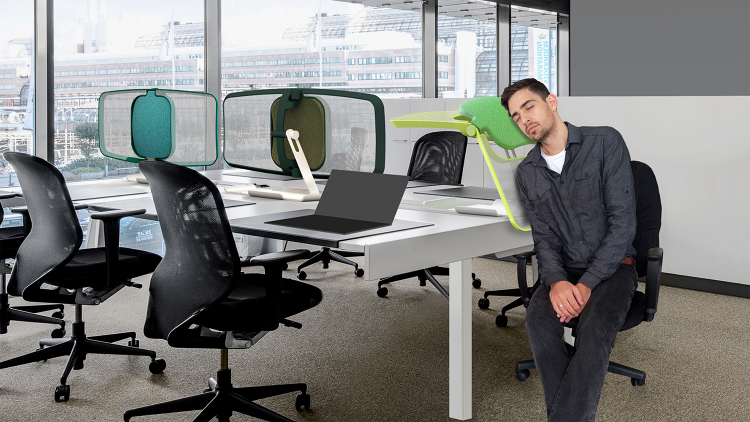 Called For The Rest, the screen doubles as a partition between workers and their workstations -- a pretty useful tool if you're looking for some privacy in an open workspace. The screen can then easily be rotated and flipped so it becomes a comfortable pace to rest your head. The centre is padded and made of felt to help block out noise, while the outer netting cushions your shoulders.
The lead designer was inspired by a trip to Hong Kong.
"In almost every corner in town, toward noon time, you could see locals having a short nap," said Assaf Israel, CEO of Joynout, the design firm in Israel where Liverant works. "Whether it was on a bench in the park, inside a public library, on the bus, on the metro—or even cleaning workers who fell asleep on the floor they just finished cleaning—I was pretty amazed by how easy it was for them to fall asleep that spontaneously in crowded public spaces, literally turning themselves off while being totally exposed."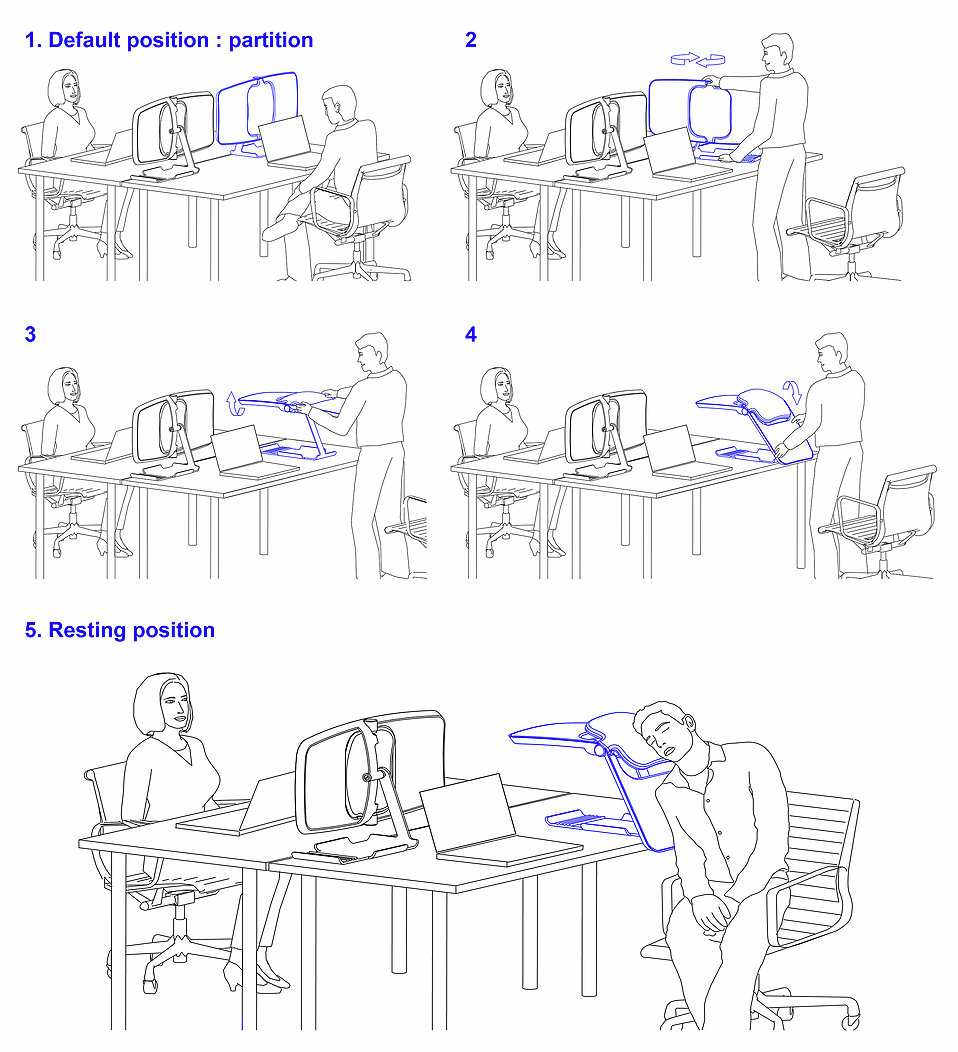 This device would also be a great addition to a home office. The thought of climbing into bed to take a nap is much too alluring and enticing, but will definitely hurt your productivity. Instead, when you start to feel that afternoon slump, grab For The Rest and get a few minutes of shuteye at your desk.