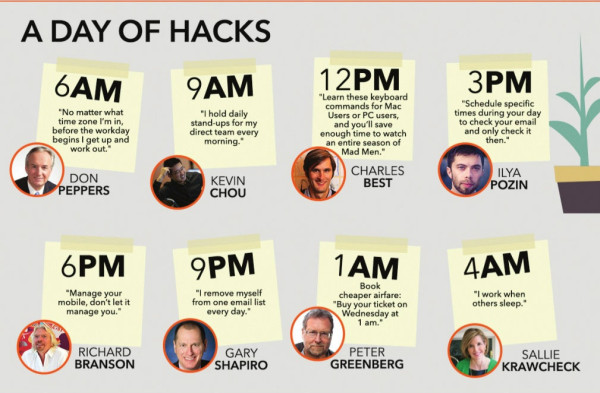 When it comes to productivity, it's often the small changes we make that save us significant amounts of time in our day. The infographic below from LinkedIn Pulse displays simple, day-to-day productivity hacks from some of the world's most successful people.
Don Peppers, founding partner of Peppers & Rogers Group: "No matter what timezone I'm in, before the workday begins I get up and workout."
Ilya Pozin, founder and CEO of Cineplex: "Schedule specific times during your day to check your email and only check it then."
Richard Branson, founder of Virgin Group: "Manage your mobile, don't let it manage you."
See more simple productivity hacks in the infographic below.