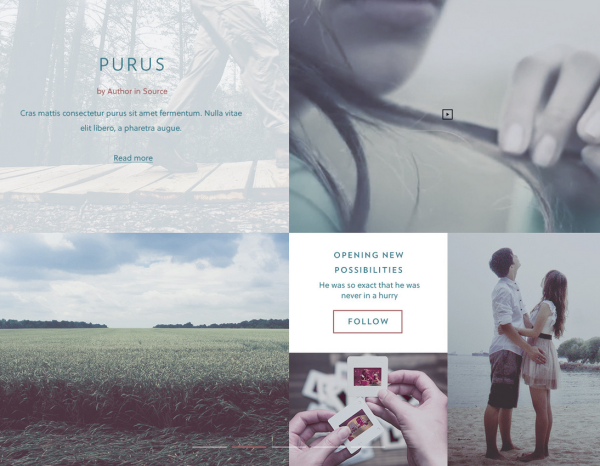 I've been reading a ton about The Grid, an artificial intelligence-powered website design engine that promises to be easy, fast and dynamic. Naturally, this piqued my curiosity, and I'm now Founding Member #11253. Here's why.
1. The Site is Gorgeous
[contextly_auto_sidebar id="WaquDAfgpfmlYtD0esMktw9YyKkej60X"]Currently, Ridiculously Efficient runs on Studiopress by Genesis. I've been a happy customer for several years, and this site has seen five or six theme changes with little downtime, thanks to Genesis' parent-child theme setup.
I've gotten tons of compliments on the child themes I've chosen over the years. But I recognize when someone else is running the same child theme, or one I've used in the past. And as someone who craves distinction in all I do, my ideal design scenario is a bit more customized.
2. Dynamic Site Design
The trouble with a custom site design is mainly cost. You'll pay (and rightly so) for a good designer... and once that site's complete, it isn't easy to start from scratch and create a new one.
What excites me about The Grid is that the layout automatically changes based on the content I upload. Its artificial intelligence system is packed with a decision algorithm that takes into account hundreds of minor tweaks that are time-consuming at best and costly at worst.
So as web design trends and my own tastes change, I won't have to tinker. The Grid even automates A/B testing in a super-simple way.
3. It Uses Exponential Technologies
Artificial intelligence isn't going anywhere. In fact, its growth has just begun. Have you seen IBM's Watson own Jeopardy?
What's more, you own your data. No "walled gardens" -- it's all open. The Grid puts it up on GitHub -- here's the site's own code.
Watch and Join
Check out the video for The Grid below... and if you want to take the plunge like me, head to the site and join as a founding member to lock in a lifetime promotional rate of $8/month.
Disclosure: The links to The Grid above are affiliate links, which means that if three people sign up for The Grid, I get my service free. That said, I only endorse products I personally use, have personally vetted, and have purchased with my own hard-earned money. I genuinely think this service is awesome, want to share it with you, and will use it for Ridiculously Efficient when it launches in Spring 2015.