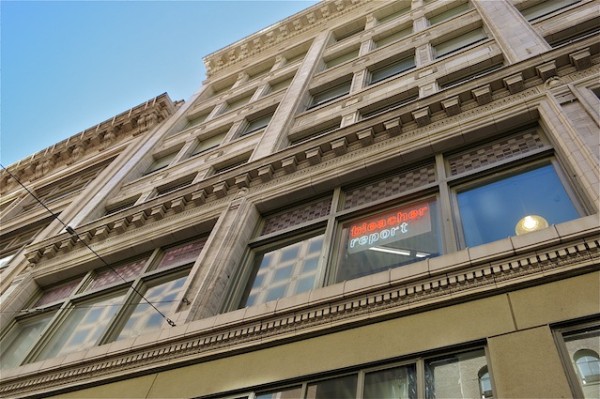 Does your office have 32 flat-screen TVs and an in-house kegerator? No? Then you might want to send a resume to the offices of online sports news source Bleacher Report.
Four sports enthusiasts who shared a love of the game and a dislike of the robotic, mundane commentators that came with it set out to establish an innovative source of sports news. 30 million monthly readers and contributors later, it's clear that they've hit this one out of the park.
Located near Union Square in San Francisco, the Bleacher Report offices offer up an array of on-hand snacking options that would complement any Super Bowl party. There's also an ongoing happy hour employees are welcome to attend, featuring the aforementioned kegerator. Not in the mood for a drink? There's always a ping-pong table and rec-room to enjoy.
Maybe it's time to get down to business. Try out one of the conference rooms, all of which are named after famous sports legends. To make sure the sports theme still isn't missed, the conference room tables are made out of old bowling lanes. With a working environment like this, employees aren't likely to "strike" any time soon. Check out more photos of the Bleacher Report offices, courtesy of Mashable.