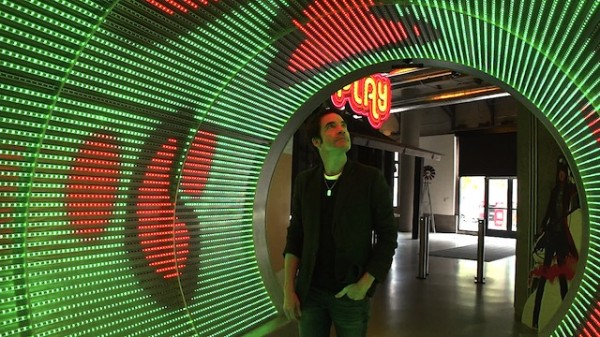 Zynga, the social and mobile game distributor, has an office environment that's just as much fun as the company's signature games.
Located in the Silicon Valley, Zynga rises to the level other company offices such as Google and Facebook have put in place. There's not only a private chef on staff who offers the best local ingredients, but there's also a butcher who will cut your meat on-site in his two-floor kitchen. For the health buffs, there's freshly made Kombucha, and for those with a sweet tooth, there's a "candy" kitchen. That balance applies to on-site activities as well: You can either enjoy the free beer on tap or can enjoy a nice workout at the Zynga gym.
Continuing the effort to keep employees motivated to spend more time at work, the company offices provide the amenities of a hotel and the perks of an entertainment mecca. Bands such as Train are brought in to entertain employees with private concerts. Dog owners can bring in their pets to work with them. There's even a special "barking lot" complete with food, water and faux grass to keep them occupied during the workday.
Check out more photos of the workspace below, courtesy of Mashable.