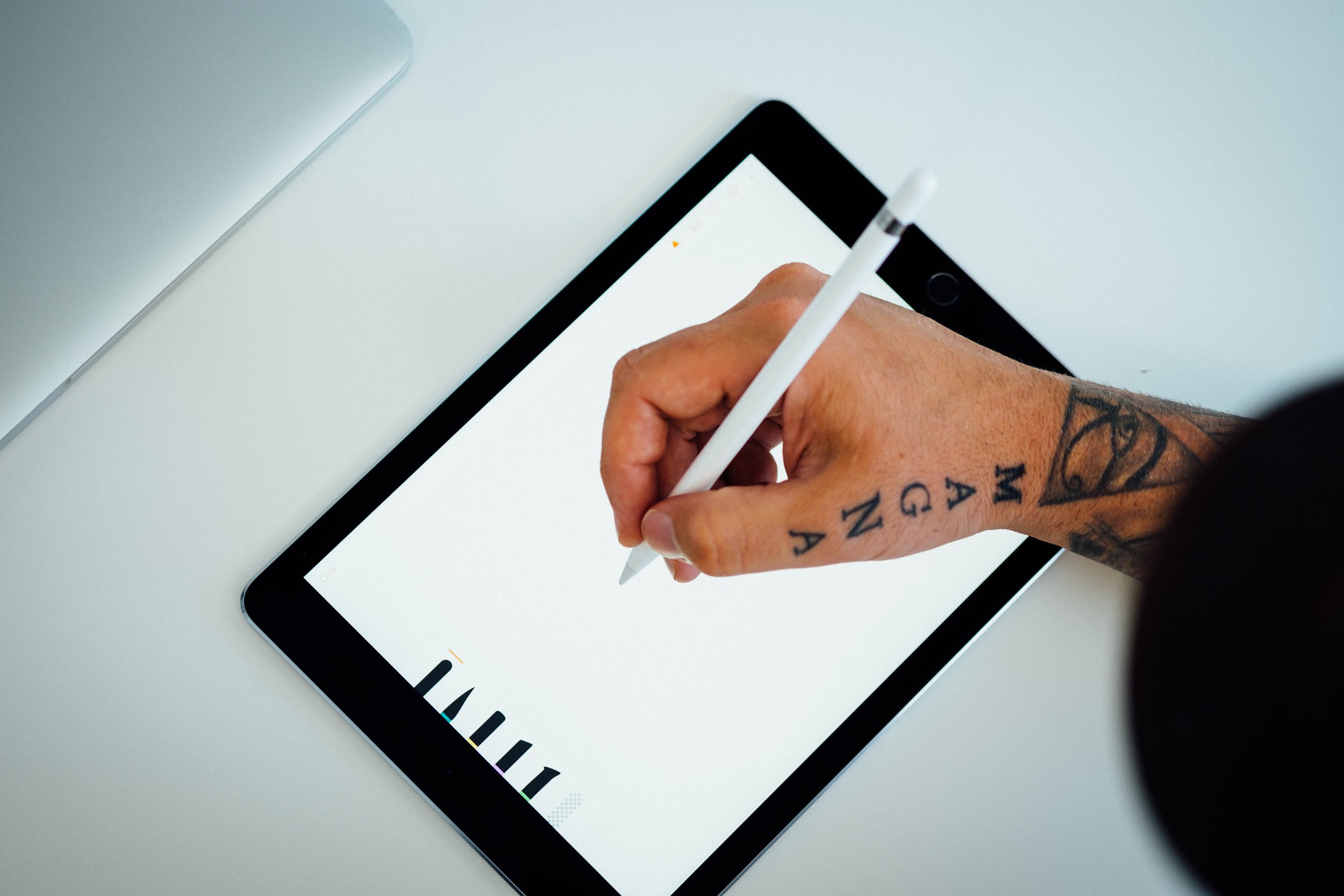 I regularly conduct what I like to call "Destroy to Create" experiments, where I take a routine, habit or workflow and switch it up to see if I can make it better, faster, easier and/or cheaper.
In Q4 2017, I wanted to see if I could replace a laptop with the new 10.5" iPad Pro. Because it was Abundance 360 season, my busiest time of the year, I found myself using a laptop more than usual simply out of necessity. So I extended the experiment through to Q1 2018 to give the iPad a fair shot at a mix of everyday work -- design, writing, videoconferences, heavy email, browser use, Slack and file management.
Here's how it went.
Conclusion:
Did it work? Almost -- but not quite.
Quick Summary:
I really wanted this to work. I loved working on the iPad Pro, and especially enjoyed using it to write while sitting in the acorn daybed in my backyard.
The iPad Pro was able to support up to 80% of my workday, thanks to split-screen functionality and my own heavy use of cloud-based tools like Dropbox and G Suite apps like Google Docs and Sheets.
The kicker is that I work a lot with colleagues and clients who exclusively use laptops. My biggest dilemma came when using attachments. Manipulating documents, saving them and sending them out became annoyingly difficult, and this "attachment management" is the single reason I switched back to a laptop this week.
It isn't that the iPad Pro lacked the functionality. I enjoyed signing and annotating PDFs with my Pencil on the iPad. It's a preferable experience in many cases, like marking up documents and digitally signing contracts.
But it wasn't faster.
Take signing a PDF, for example.
On the MacBook Pro, my workflow is truly efficient: Download the form and open it in Preview. Click the Annotate button, select my signature, position it in the form, and double-click the date field to type in a date. Save, drag the file into the email reply, add comments, and send.
On the iPad Pro, this took three different apps: my email app, PDF Viewer and Dropbox/Drive. Imagine switching between multiple iPhone apps to do a single task, and you can probably imagine the process. The workflow, no matter how hard I tried to make it happen, never really felt fast or streamlined.
That is literally the only issue. I loved working on my iPad Pro. I did multiple workshops, led dozens of meetings, wrote fabulous work, and had fun doing it all.
But the attachment management -- and the realization that this single feature was slowing down my work -- was enough for me to call the experiment off and upgrade my laptop a year later than planned.
While I think a lot of professionals and solopreneurs could ditch their laptops and use a tablet full-time, this professional must quickly and easily adapt to the everyday work habits of my team and colleagues to win. And, at least for now, that means a laptop.
Next Steps:
In my next workflow experiment, I'm going to combine my iPad Pro with my new MacBook Pro. My hypothesis is that this will give me a more seamless workflow because I can designate specific tasks to each piece of technology.
For example, this morning, I used my iPad Pro while in the passenger's seat en route to meetings. It was perfect for an initial email pass, calendar review and Slack catch-up.
Once I got to the office, I used a combination of my tablet and laptop, using my laptop for main work tasks but keeping my tablet open and close by to check in on Slack messages and emails without interfering with the laptop's full-screen functionality.
As always, I'll report my results in my next installment of Destroy to Create!