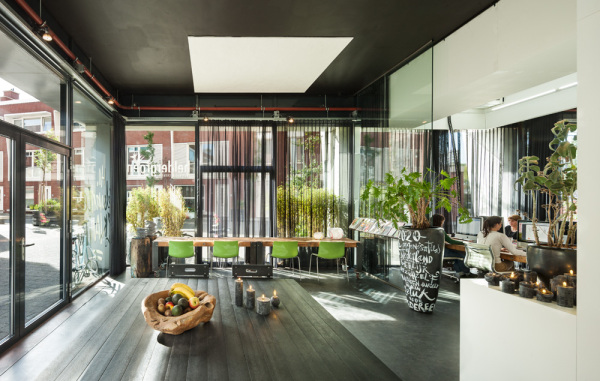 Amsterdam design studio Heldergroen has an approach to work-life alignment that we at Ridiculously Efficient can definitely get behind: a disappearing office in which the desks vanish at 6 p.m. each day.
[contextly_auto_sidebar id="a6gpfObFq2NNl80HJFB6DxEFaNxpQ6rV"]You read that right. The workspaces are all connected to the ceiling with strong steel cables. When it's quitting time, a simple key turn lifts the spaces into the sky and out of reach.
Technically, this theatre-inspired infrastructure serves a functional purpose: at nights and on weekends, the space is free to be used as a yoga studio, dance floor, cocktail reception, or anything else imaginable. However, I see an idea with tremendous potential for a startup's prolonged productivity.
Sander Veenendaal, the creative director at Heldergroen, agrees. "We think that doing activities like this makes it easier for people to work here," he told Fast Company. "You know when it is time to relax or do something else that inspires you."
Check out this innovative office below. (H/T AdWeek for the video.)