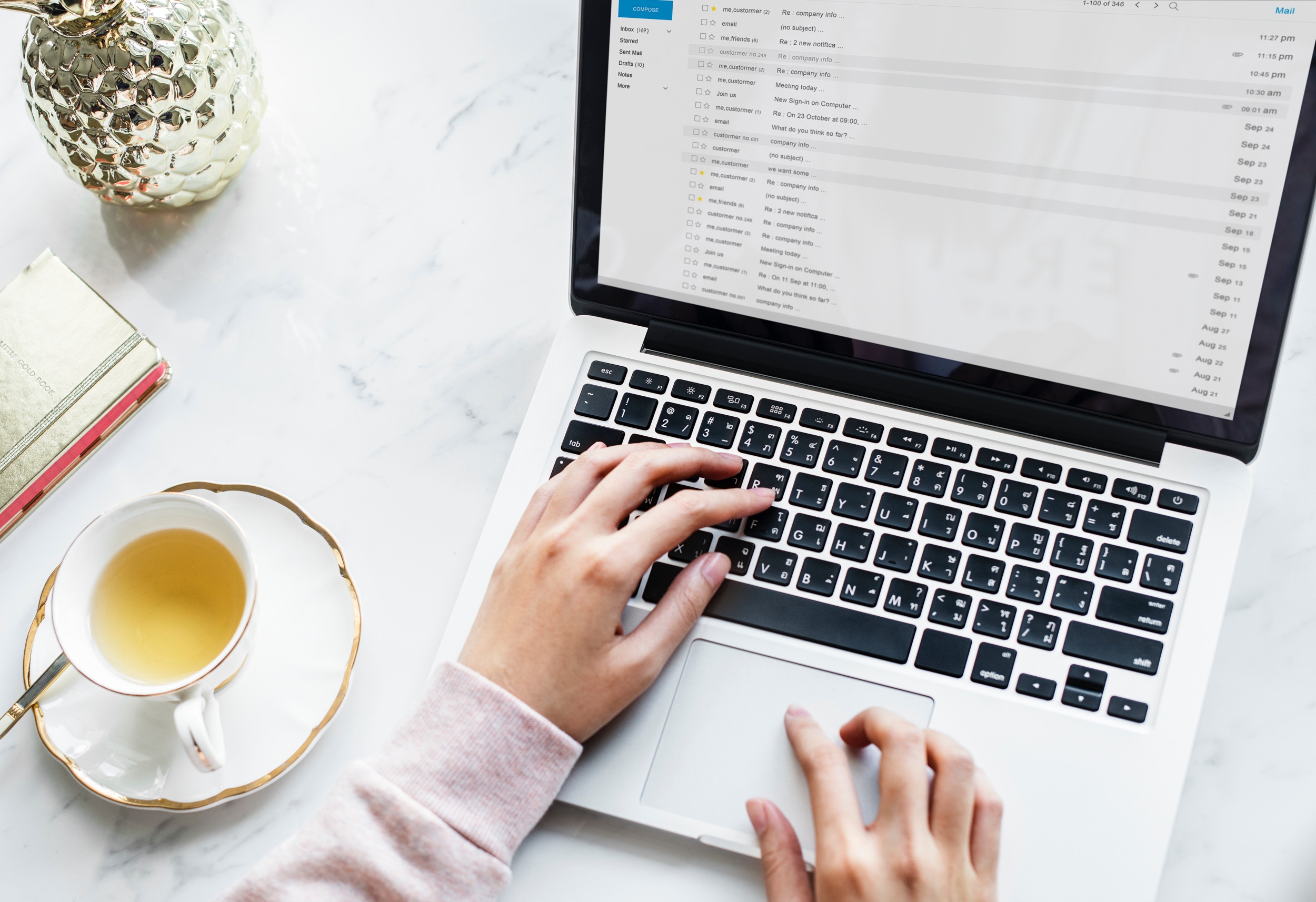 Google has just unveiled a brand new Gmail for both G Suite and personal users. While the app looks the same, there are a few brand new features. Here's everything you need to know.
New Action Buttons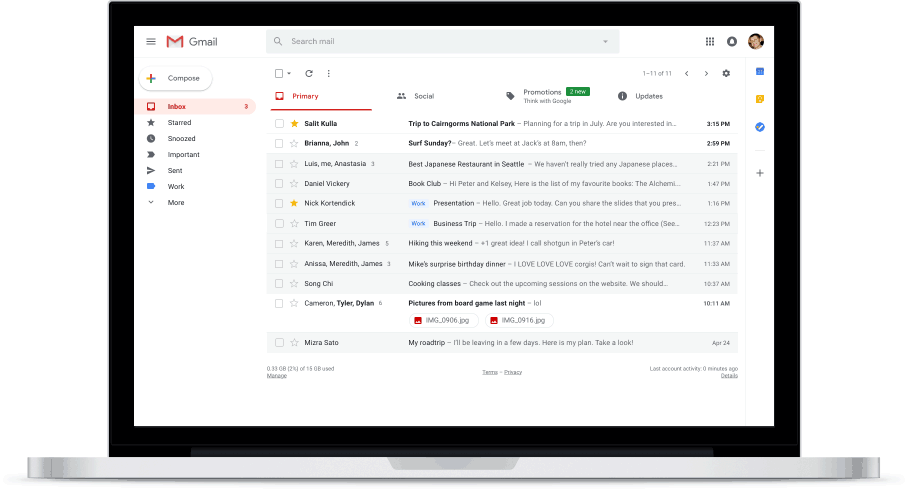 You might have noticed there are a few extra buttons next to the subject lines in your inbox. These buttons will allow you to archive, trash, open attachments or snooze the email without having to click it open.
Receive Reminders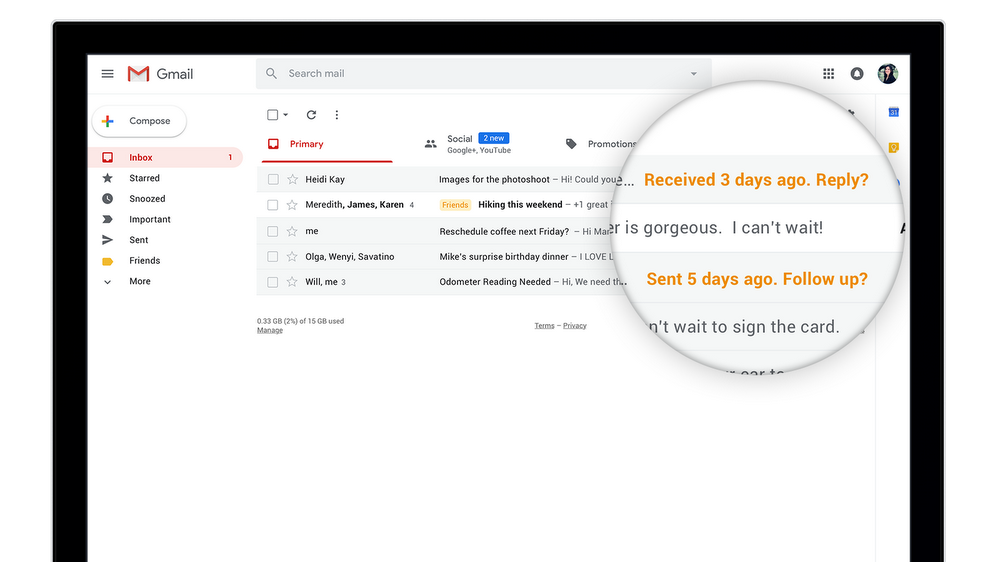 If you haven't replied to an email, Gmail will give you a subtle reminder that you'll see appear next to the subject line.
Smart Reply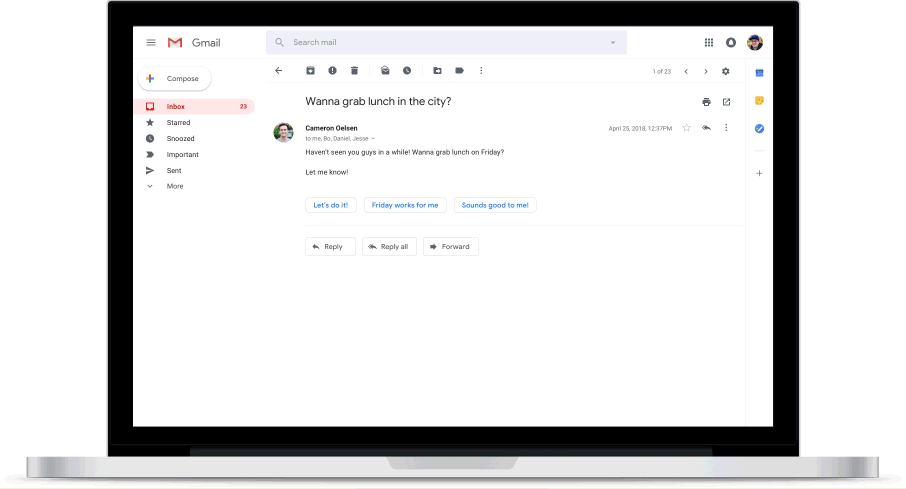 Gmail will offer you short reply suggestions, making it easier and faster to work through your inbox.
New Security Warnings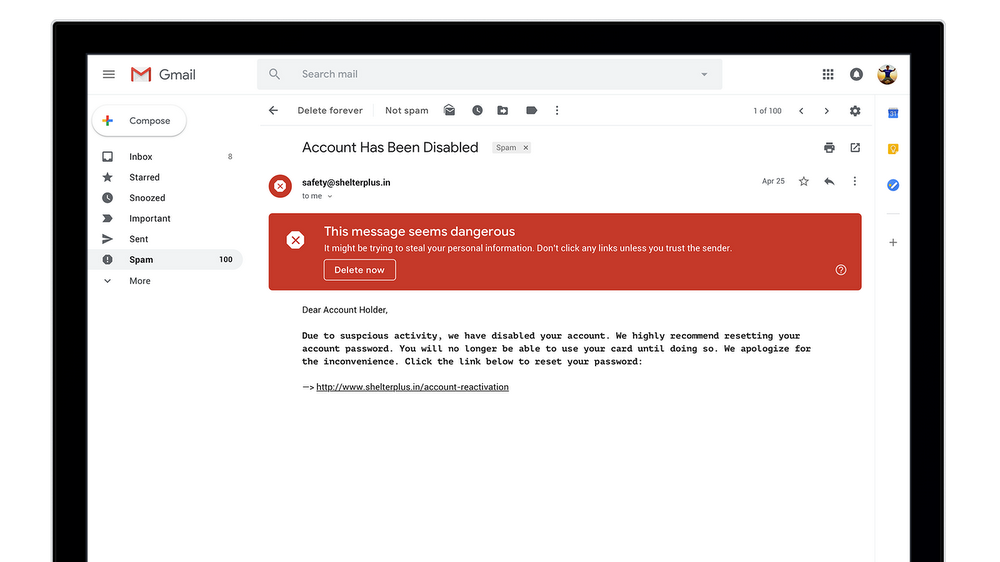 When Gmail thinks you've received an unsafe email, you'll see a new alert pop up that will ask you if you want to delete the message.
Confidential Mode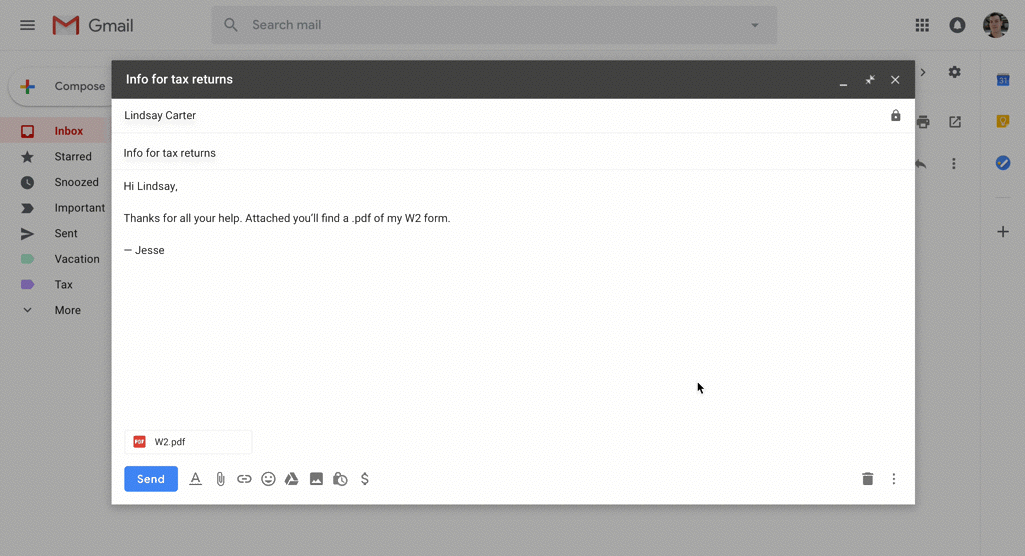 This new feature allows you to remove the option to forward, copy, download or print messages. This is a great option when sending sensitive and confidential information.
G Suite
Confidential Mode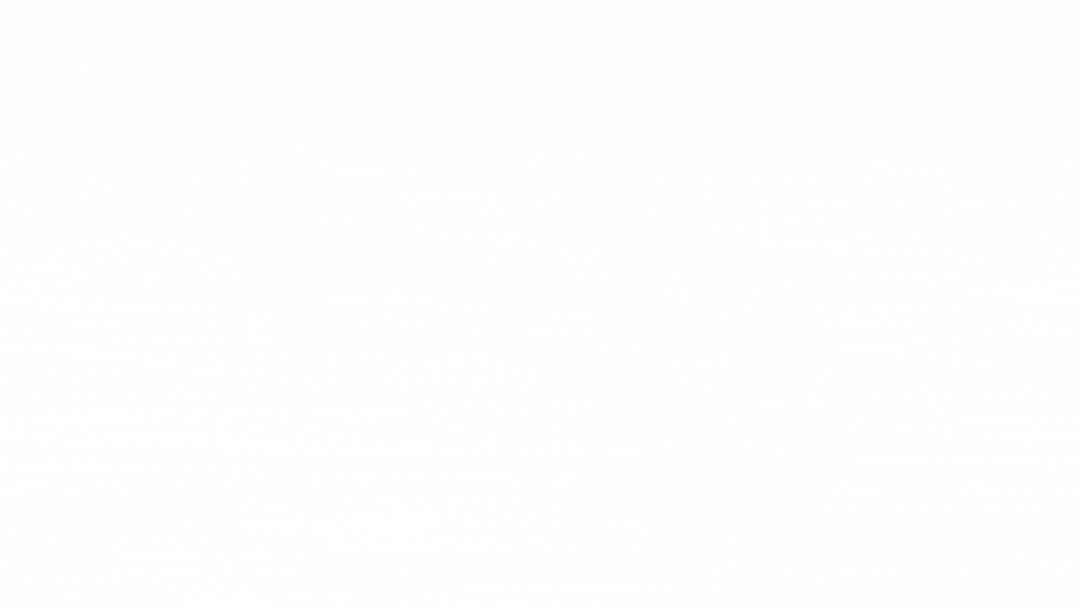 The G Suite confidential mode comes with a few extra features for business users. You can set expiration dates on attachments, and require additional authentification via text message to view the email.
Gmail Add-Ons Side Panel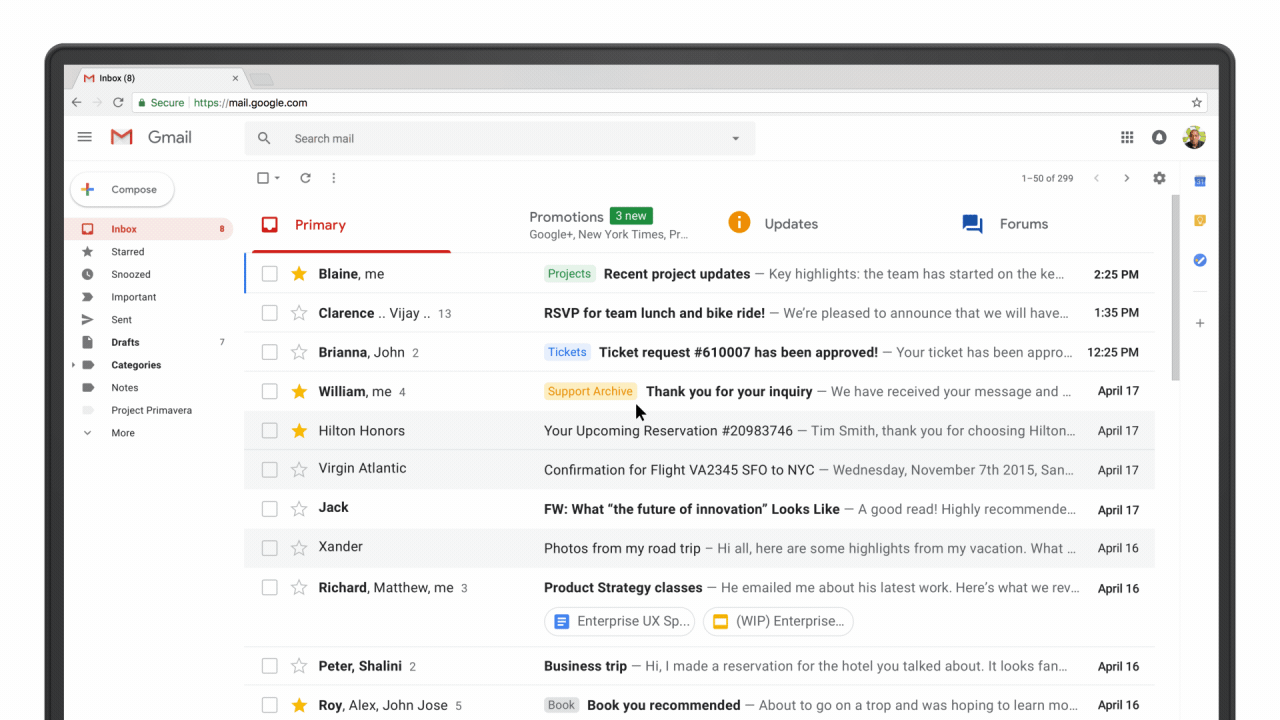 You'll notice a new side panel that integrates other G Suite tools with Gmail, like Calendar and Docs. With this feature, you can, for example, look at and make changes to your calendar or add notes to Keep without switching tabs.
Offline Capabilities
You can now write, respond, delete, or archive messages you've received in the last 90 days without an Internet connection. You'll see no difference between using Gmail offline or online, so you can continue working when your wi-fi cuts out.
New Task Features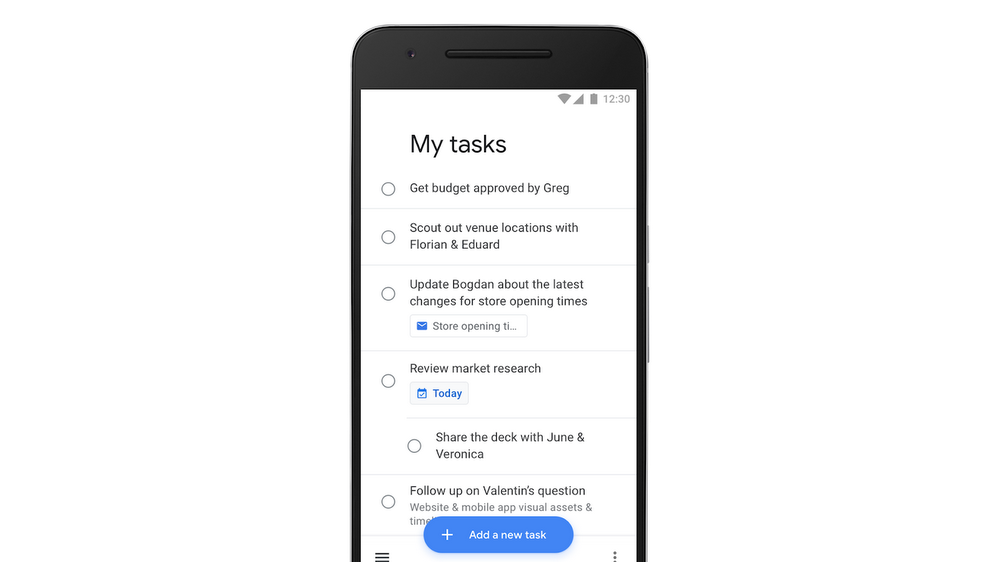 The new Tasks feature allows you to create tasks and subtasks, set due dates and receive notification reminders. The G Suite integration allows you to drag and drop emails into tasks, and you can even view tasks in your calendar. You can download the standalone Tasks app for Android and iPhone.
---
If you want to try out the new features, personal users can do so in their Gmail settings. G Suite users will need an admin to turn on the new features.