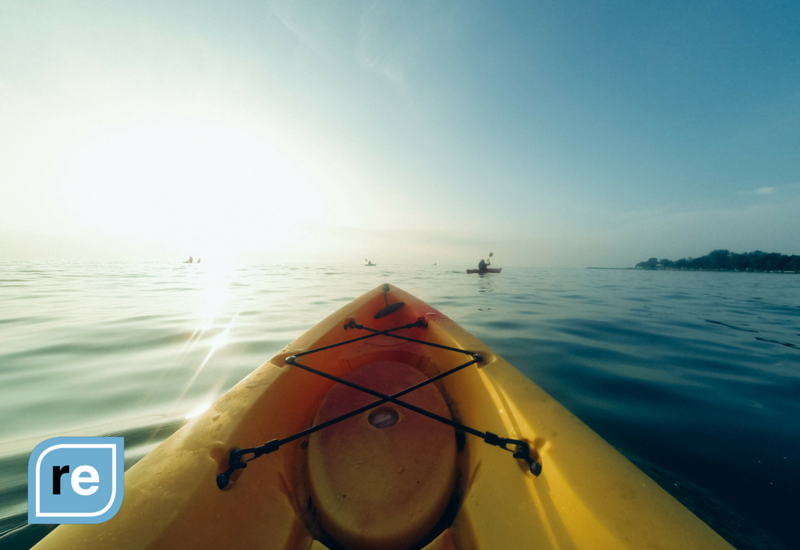 This post originally appeared on Ridiculously Efficient.
Note from Marissa: Ridiculously Efficient CCO Melody Alderman is training for her first Warrior Dash next summer and is brave enough to document every step of her journey. Read on for her latest entry.
Taking on any new endeavor requires a great deal of patience. Some of us strive to be self aware. We are taking a constant inventory of how we relate to others and whether or not we are patient with those we hold dearest to ourselves. What is sad is that we often don't take that same inventory with ourselves. When we look in the mirror, we can be extremely difficult with our own self.
I am trying to remember this as I embark on a new journey of self discovery and overall health. I tend to be a perfectionist when I set my mind to something. However, implementing a new way of life (as I'm seeing this), isn't as simple as following a few basic steps. It's far more complicated and rewarding and difficult and life-changing.
One of the most challenging parts of all of this has to do with being a single parent. I don't have a great deal of time to myself. My few and precious moments spent away from work, include my 5-year-old little man. So, this week, I found a way of combining my responsibilities as a parent with my dedication to my personal health.
It's not possible for me to jump on a treadmill at the gym for an hour. It's not possible for me to put on a workout DVD and go into a zone for an hour or so. What is possible is having an incredible little guy who's willing to participate in any fun goal I put forth. So, my little man and I came up with several "fun," yet physically challenging games we can do together.
"Dance Party" is a favorite. We put on our most energetic Pandora station and dance our bottom dollars off. "Follow the Buggy" consists of my 5-year-old jumping and swooping and moving and grooving, while I follow every movement his little body makes. Forget paying for a trainer. This game makes me beg for mercy. Another great way to burn calories while getting the little ones involved is a good old fashioned game of chase.  You'll never realize how out of shape you are as you will with this one.
It's only been a week but I am already feeling inspired and encouraged. Here's hoping the next several dozen weeks go just as well.