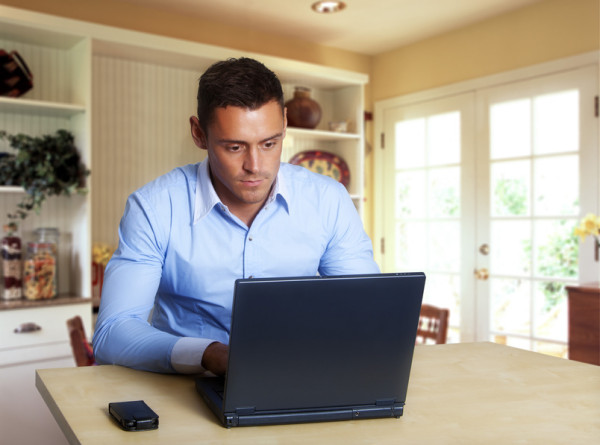 Working from a home office is a quickly growing trend that gives workers the freedom to make their own hours and have a bit more flexibility in their work lives. However, working from home comes with distractions you would never see in the workplace while taking away the limits that keep your professional and personal lives separate.
Working from home comes with a whole new set of distractions, including our cuddly and furry friends. They are adorable and fun, and you just can't help but sneak a few cuddles into your workday. However, your cat walking over your keyboard while you're in the middle of writing an important report or your dog barking in the background while you are on a conference call is only going to cause distractions, interrupt your productivity and may even have others question your professionalism. So, you have to think ahead. If you know you need to work on a pressing deadline or have client meetings all day, think about trying pet daycare. Your pet will have a blast and it will give you interrupted work time.
Speaking of those client meetings -- video conferencing is a big part of remote working. And just because you are at home doesn't mean you can sit around in your underwear all day. Look the part when you are going to be involved in video chats, and make sure your workspace looks the part as well. Keep your home office neat and clean to give a good impression. If your home office doubles as your living room or bedroom, try to angle the camera toward an object less personal than your bed.
Lastly, create boundaries. Sometimes you might have employees working out of your home or conducting client meetings in your living room. Create spacial boundaries so certain parts of your home are kept separate from work, like your bedroom. At the end of the day, you'll still need a place to relax and recharge before you have to do it all over again.