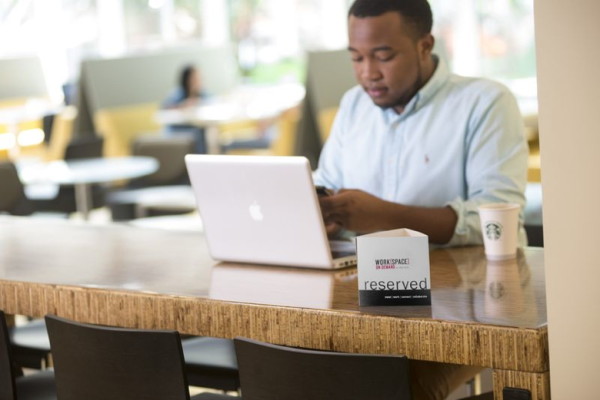 Marriott Hotels have introduced a new concept for in-hotel workspaces that allow people to share space, making collaboration a little easier. Not unlike co-working, Marriott's Workspace On Demand provides short-term or last-minute workspaces for those looking to switch up their regular office routines.
Seeing the new trend of ditching the traditional office in favor of collaborative workspaces, Marriot is offering lobby and boardroom space (which are both enabled with WiFi) as pop-up offices. These spaces include high-top tables and small areas in hotel lobbies that can be used for meetings of 10 people or less.
"The way people work is changing," said Peggy Roe, vice president for global operations at Marriott International. "Work is more social and mobile."
Marriott's Workspaces On Demand are available to both hotel guests and non-guests for $50 an hour. The hotel chain has workspaces available in Chicago, Dallas, New York, California and DC. Learn more about Marriott's Workspaces on Demand in the video below.