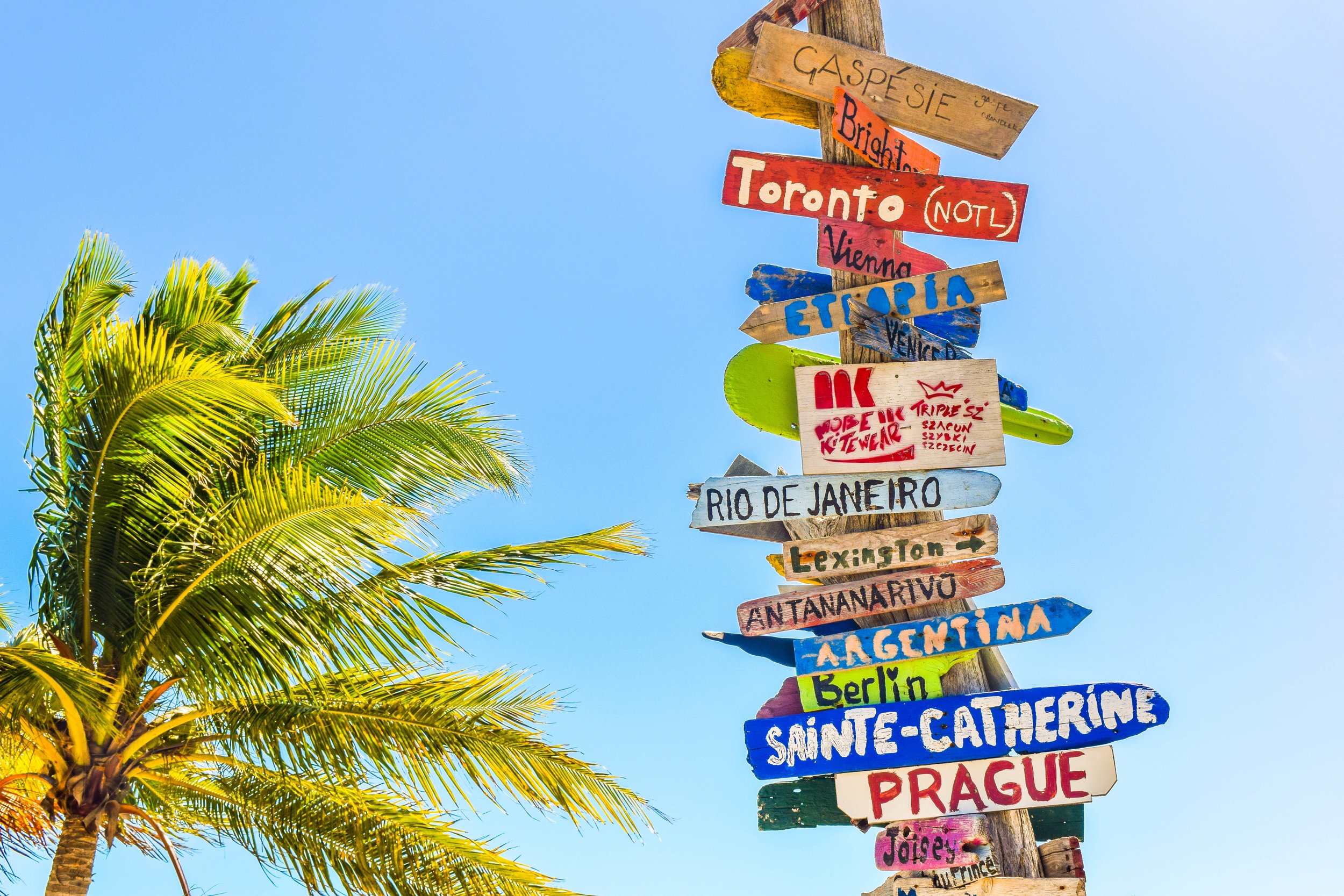 Whether for work or pleasure, travel is complicated -- even if you enjoy traveling, like me. The logistics of managing time, energy and the disruption of your regular schedule can enable a pretty stressful, sometimes anxiety-inducing experience.
Your task against complacency today is to optimize your next travel plans.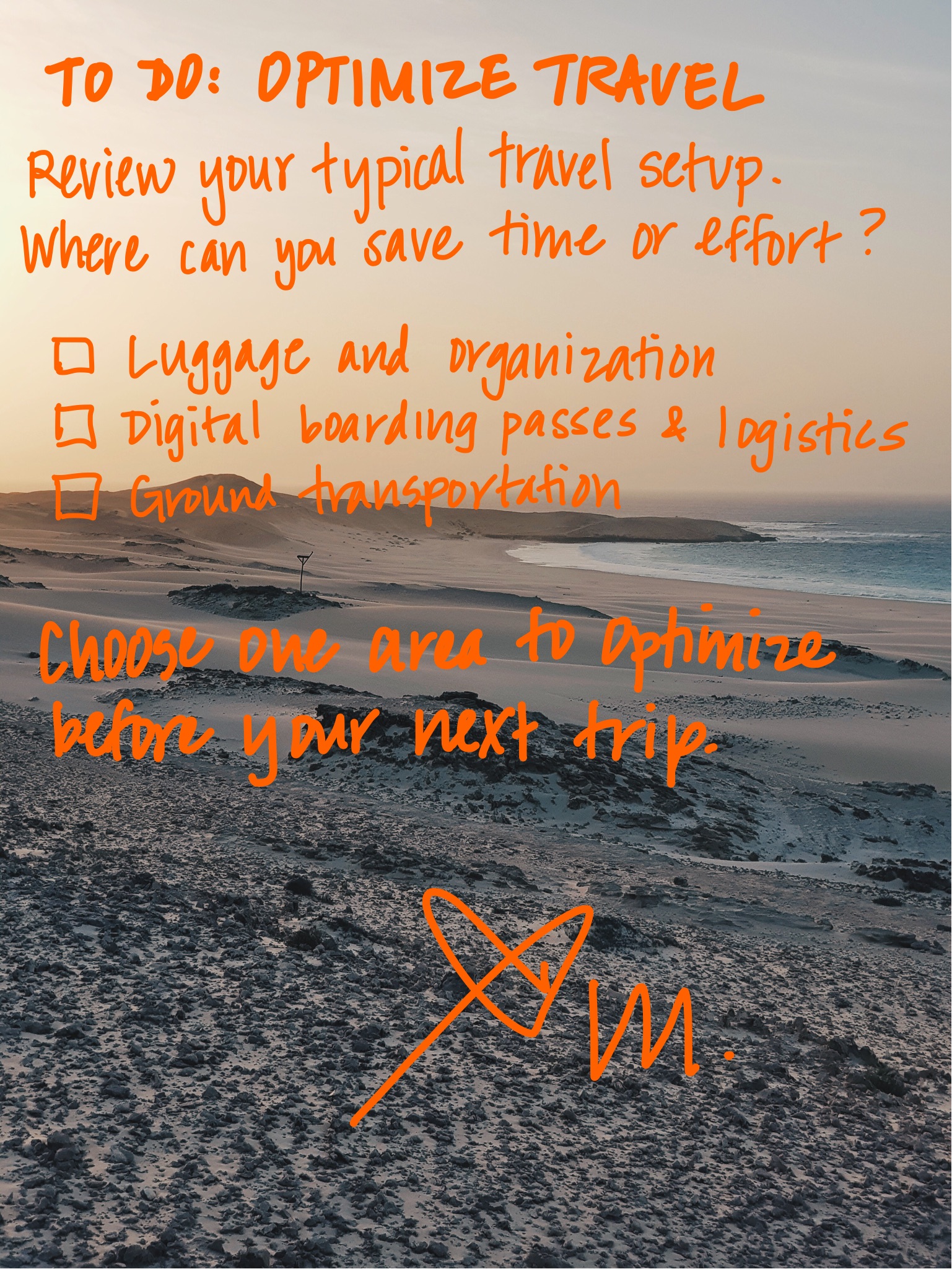 Here are some examples of how I optimize my own travel.
Packing:
Create a checklist of every item you need to pack. Categorize the list by luggage item (i.e. backpack, carry-on, purse).
Use packing cubes to organize your clothing, toiletries, shoes and accessories.
Organization & Time Management:
Preprogram calendar events that match your agenda, along with the appropriate reminder notifications. Include all details needed, from confirmation numbers to physical addresses and arrival instructions. (This makes it easier to stay out of your inbox.)
Set up any desired apps, such as those for digital boarding passes or payment apps like Apple Pay. I use the Tripit app to keep all my itineraries in one place.
Keep all important physical documents together and in a place that is easily accessible while on-the-go (ex. the front pocket of your travel backpack).
Create an emergency plan for common scenarios (lost cards/money, medical care). I also have an easy-to-find ICE (In Case of Emergency) contact in my phone, just in case.
Digitize your passport and save it in the cloud (i.e. on Dropbox, Google Drive or iCloud. I use 1Password to hold digital copies of my credit cards and identification.
Consider digitizing your prescriptions in case you need medical attention while away.
What can you do now (weeks/months prior to the trip):
Pre-book activities like airport transportation and sightseeing tours beforehand.
Buy the essentials -- make sure your luggage is in good shape, get a lock for your suitcase, and a scale to ensure you haven't overpacked.