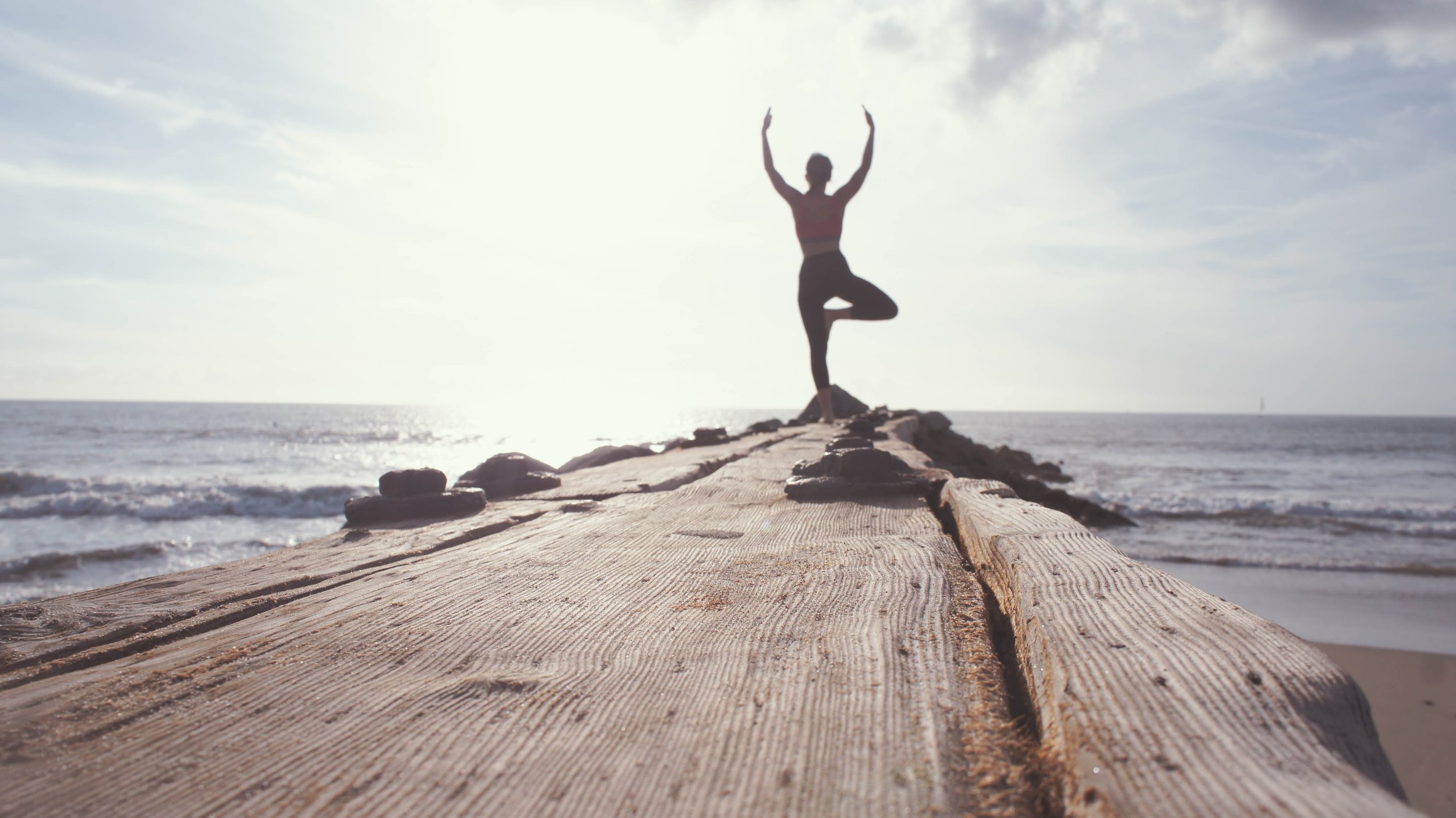 So many of us crunch ourselves into impossible sitting or standing positions and forget to move our bodies during the workday. Fight this by setting regular reminders in your calendar to get up, stretch, and get the blood flowing throughout your body.

Since I've become mindful of stretching during the day, I've noticed better overall mobility and less pain in my back, neck and shoulders. And because I enjoy stretching in general, this practice feels like a great treat throughout the day, enabling me to loosen up while thinking through a challenge or idea.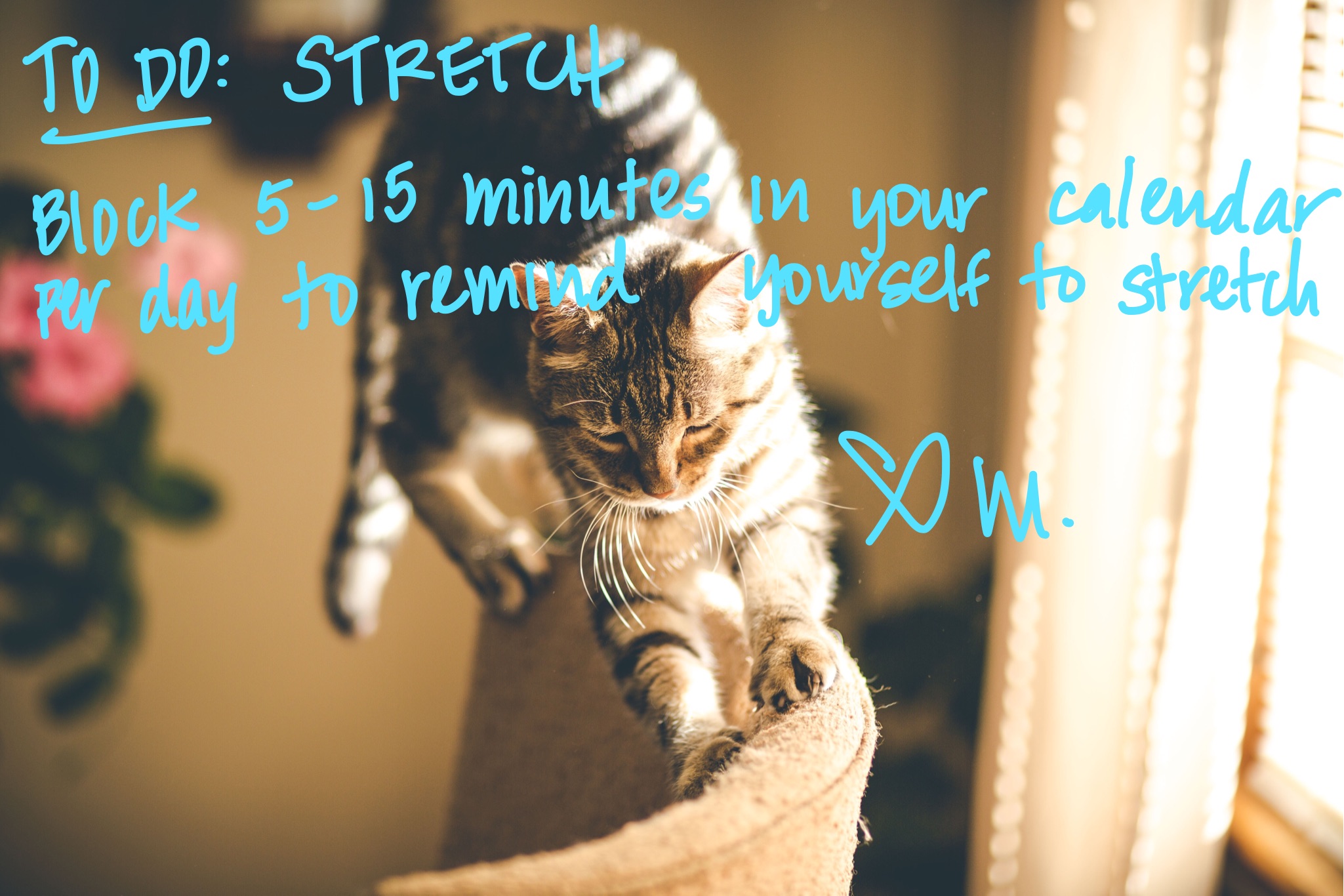 These are the areas I like to focus on:
• Hamstrings (these get tight from standing)
• Chest/Shoulders: rolling my shoulders backward and forward, and then pulling my arms back and up.
• Back and Posture: forward folds for hamstrings, then rolling up one vertebra at a time, and then tipping my breastbone and upper back upward, so that I'm in a gentle arc backward.
Here are a few other basic stretches you can try: