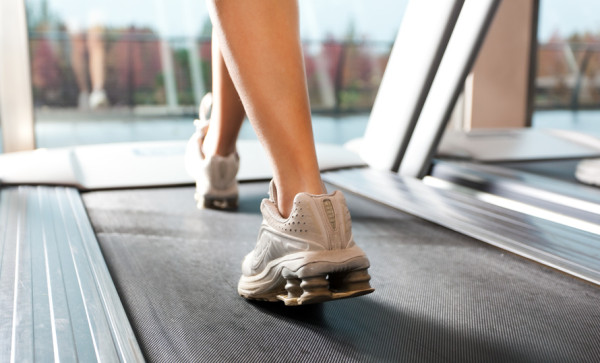 An office in Canada has installed four treadmill desks in the hopes their employees will reach higher levels of productivity. The new office furniture is part of a study from the University of Manitoba and the Misericordia Health Centre. The treadmills have been installed at the Provincial Health Contact Centre, which basically serves as a place people can call for health information.
The centre has 22 employees, who are taking turns on the treadmills in two to four hour shifts.
"I feel better, yes," said Lise Timmerman, an employee at the Contact Centre. "You're getting out of your chair, and I find that ultimately when you spend all day in a chair, it kind of zaps your energy."
Researchers are expecting that the treadmills will help improve the health and overall productivity of the participants.
"If you're sitting more than six hours a day, you still have risk of health diseases such as Type 2 diabetes and cardiovascular diseases," said Danielle Bouchard, one of the study's researchers. "It makes sense for me, doing something [to] get people to sit less."
If treadmills aren't your thing, you ca always try these Pedal Power desks.