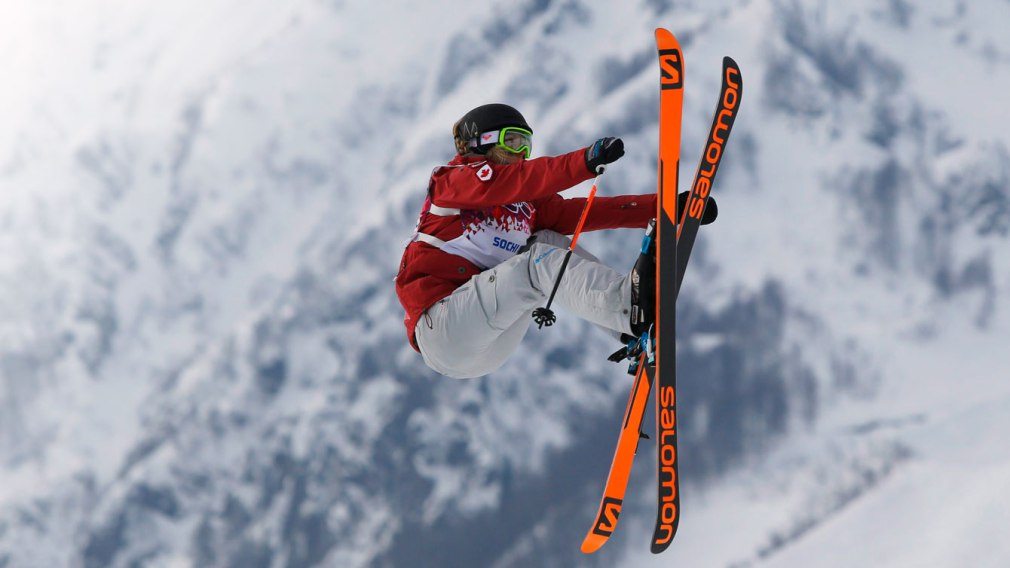 In February 2014, Dara Howell was just 19 years old and competing in the Sochi Olympics. Representing Team Canada, she was competing in a new Olympic event called ski slopestyle -- a downhill event that has athletes in a kind of obstacle course with jumps, rails, and courses similar to that of terrain parks. Dara won gold, the first woman to ever do so. She'd exceeded expectations and her name would go down in history books. For everyone watching, Dara had just achieved her greatest success.
But for Dara, winning gold felt like a huge blow.
As she puts it, she went into the 2014 Games as the underdog. A young fresh-faced teen that wasn't threatening anyone else's status. Until she did.
After the win, Dara says she "didn't really know how to handle it [and] didn't understand the pressure I had put on myself. I pretty much just stopped skiing, went into a hole and just kind of handled it as a failure."
She spent most of the 2014-2015 season away from the slopes, emerging only to win bronze at the Winter X Games in Aspen.
That's the thing about winning, it doesn't always feel like a win. Because suddenly you have all this pressure, whether from yourself or from the forces around you, to keep winning. To come home with gold again and again. And the thing you love to do is the thing you fear most because your fear of failure has crippled you and your ability to compete at any level.
And this is a phenomenon happening to girls, starting at a very young age.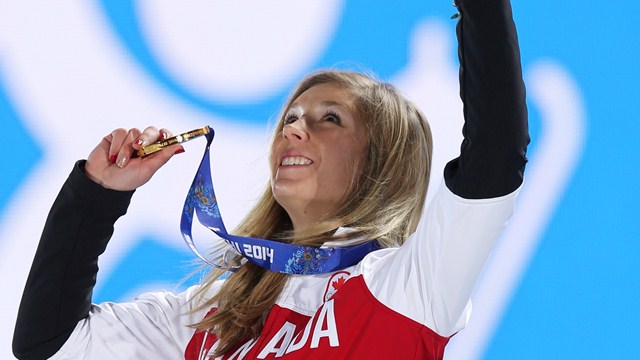 The Always Confidence & Puberty Survey conducted last year found that almost half of all girls are paralyzed by their fear of failure during puberty. This is leading many to miss out on growth opportunities, new challenges and engaging in new experiences. Feminine care brand Always has launched a campaign to support young women and encourage them to keep going #LikeAGirl, despite their fears. As an ambassador for the campaign, Dara is using her voice and story to help her younger peers through their owns struggles.
"Being part of Always #LikeAGirl, I've become aware of the challenges that young girls have [and] how they lose their confidence," Dara told me. "And so for me, [I] connect with it and I have a voice so I want to empower young girls to be like, well it is okay to feel paralyzed by the fear of failing, and to use it and learn from it."
Hitting Rock Bottom
Dara references her time away from the slopes as "hitting rock bottom." Winning led to her loss of confidence. And for the better part of two years, that fear of failure crippled her desire to continue competing.
A moment at the Whistler training camp in British Columbia made her realize that she needed a change.
"What am I doing?" she recalls thinking at the time. "This isn't right. This isn't what I want. I'm not happy."
It was Dara's parents who encouraged her to find someone to talk to, someone she could connect with. That led her to finding a sports psychologist that she refers to as "a very strong female." It was with her help Dara realized everything would be alright again.
In fact, she says she wouldn't go back and change the experience of hitting rock bottom.
"I had to go through it, down to the bottom... to get back to where I was. And that was by understanding that I did learn from the experience. I am a better person because of the experience. So I would never change the experience but [I use] it to recharge me [and] fuel me."
#LikeAGirl
The Always #LikeAGirl campaign first launched in 2014 with a viral video that even I shared with my Facebook friends. The video called upon stereotypes attached to the way girls do things, like running and throwing. It made us stop and think about how we view ourselves and how the world views us, and served as a powerful reminder that girls and women can be capable, resilient and pretty badass if we so choose.
Practicing my game face. Show me yours and how you Keep Going #LikeAGirl @always_brand
A post shared by darahowell (@darahowell) on Jan 24, 2018 at 5:03pm PST
Last year, Always put a spotlight on the unique pressures young girls feel and how it leads to the often paralyzing fear of failure. In a survey, they found that 58% of girls feel a loss of confidence during puberty, and 69% avoid trying new things altogether during puberty because of their fear of failure. The vast majority of those surveyed (85%) felt societal pressure to be perfect and please others, and half feel society rejects girls who fail.
After hearing Dara's story, it was clear that she was the perfect fit for this campaign.
"[Always Like a Girl] is so intrigued by what society does to young girls and advocating for them, and trying to find ways to help change that. I'm really committed with what they're doing."
She remembers feeling that loss of confidence herself as she went through puberty and has always been able to use sport as her outlet.
"I think for any girl that can use anything that they're passionate about, and just going out and try and learn from the fear of failing. There's always something to learn from anything you do and I just think that's really important to be aware of."
Always also found through their survey that when girls persevere, they gain wisdom, increased confidence, and new skills. More than 90% agreed that they would continue to take on new challenges and do the things they love if they felt failing was accepted during puberty.
Failing to Succeed
Now, Dara recognizes how failing actually helps her to succeed. As an athlete who is constantly pushing her limits, failing simply adds to the challenge.
"I feel like failure is just part of what drives me to do better. As an athlete, I think that's what drives a lot of us. It's the fear of failure and how you can turn it around and use it as an opportunity," she told me. "For me, it happens on the daily. I'm out on the mound, I fall, I put myself back together, and I try again. I use the people around me, my coaches, my teammates, to help encourage that."
It was with the help of her sports psychologist that Dara was able to accept that failure will happen. It's how you deal with it, learn from it and move on from it that matters. Now, she's able to easily put herself in the right mindset to take on the hurdles and be confident in her abilities.
"I'm confident in the person that I am. I'm confident in the skier that I am. I'm aware that failure is going to happen but I would never let it stop me. I will always push for more. I will always try and be my best self."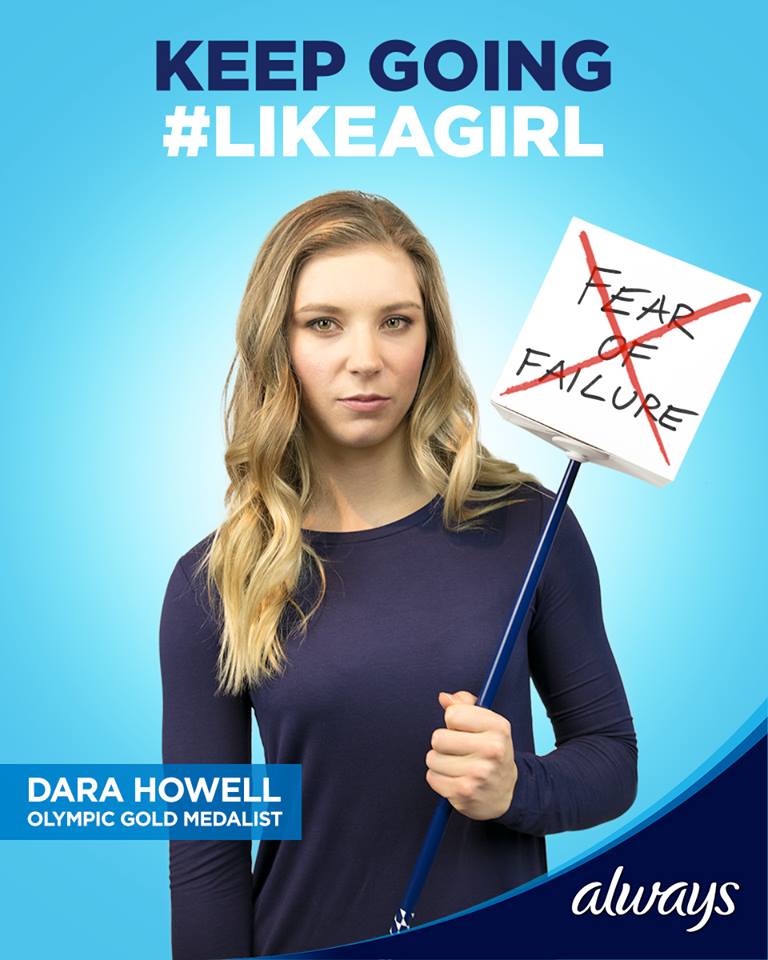 When I asked Dara what her biggest motivating factor is, she said she's come full circle because failure is what drives her the most.
"It's honestly what drives me to try and push to be the best. Every little bump along the road, it's just another opportunity to go out and try."
She later added: "I actually think failing is what has made me my true self. And that's one of the greatest things you could ever ask for."
2018 PyeongChang Olympics
The 2018 Winter Games have just come to a close, and Dara hit the slopes once again to compete in the women's ski slopestyle event. Unfortunately, she wasn't able to defend her gold medal after finishing 21st in the qualifying round. Only the Top 12 went on to the finals.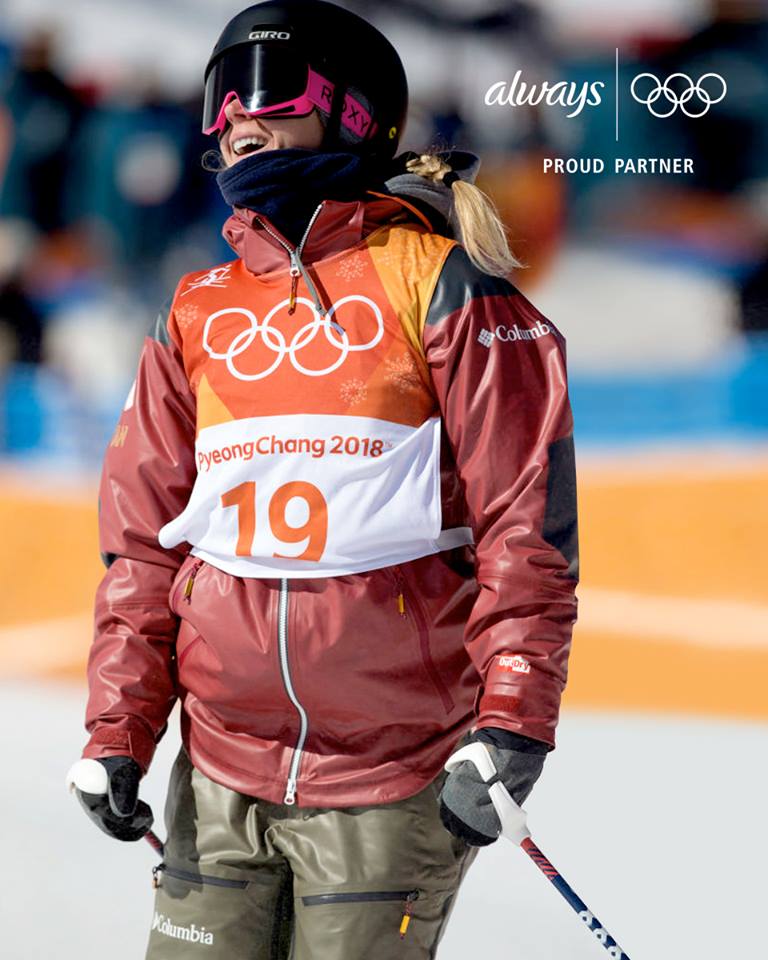 But Dara is taking it all in stride.
"It's disappointing because you work so hard for that one moment [but] I don't think that winning a medal at the Olympics is what defines you — it's the journey you take to get there," she told CBC.
She also tweeted that she was thankful for the experience.
Proud of this. Proud of my Olympics this time around. Every experience is different & I've learned so much. Beyond thankful to so many people 🙏🏻 https://t.co/xu3pxru8yqFebruary 19, 2018
With a gold medal under her belt and the resilience of a woman who isn't afraid to face her next challenge, Dara already has plenty to be proud of.