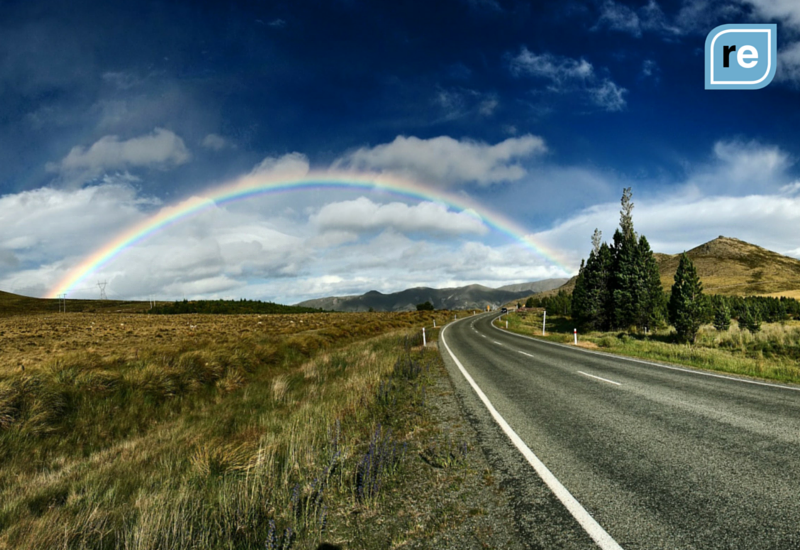 We all know that standing desks have a ton of benefits to both health and productivity. But, it's not always feasible to change up your workspace. OPLØFT is providing an easy option by allowing you to turn any desk into a standing desk.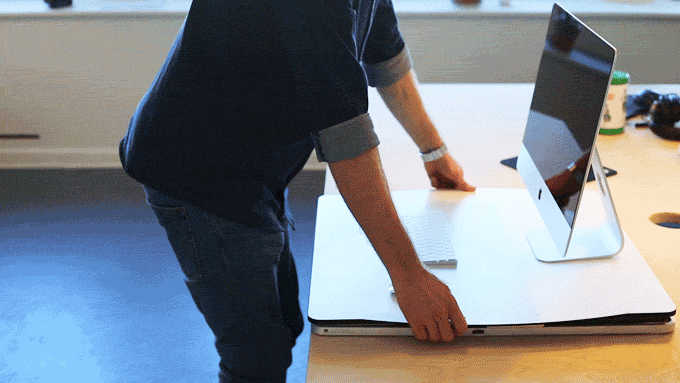 OPLØFT has a large working surface, with more than enough room for a laptop, or monitor and keyboard. It's designed to allow ample space for your legs underneath, and easily springs into motion to adjust to your needed height.
This is a great option for home offices and telecommuters who prefer to change up their scenery a bit, since the product is so portable. It also makes getting a standing desk (that isn't an eyesore) a lot easier and faster.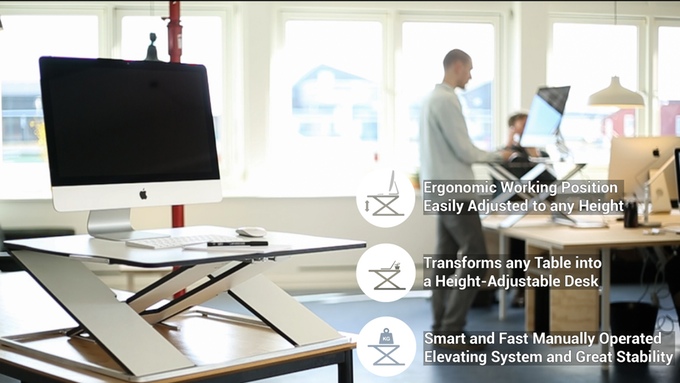 OPLØFT is currently running a Kickstarter campaign and plans to start shipping the product in October. Pricing starts at $399.