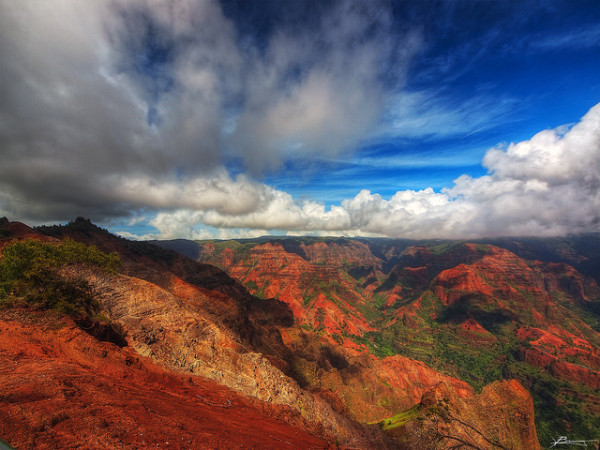 Note: This series is an exploration of my own grief in the wake of my mom's cancer diagnosis and ultimate death on June 24, 2013. Skip to the TL;DR section at the end for the takeaways if you're not in the mood for a long read. Here are Part 1, Part 2 and Part 3.
Survivors have a lot of logistics to coordinate in a time of unspeakable sadness. There are many, many important people to notify: family members, insurance companies, Social Security, the mortuary, banks. We got lucky in that my mom prepped us before her surgery with a pink folder filled with step-by-step instructions, account numbers, phone numbers, passwords, bill information, security questions and checklists in case she didn't make it out of the hospital. She'd planned for every situation -- even ones that Dad and I thought were impossible.
Preparation also came in handy when I had to take time off work to be with my folks. With my main client, I had an intern budget, and so was able to temporarily delegate many of my responsibilities to him. I had a longtime part-time contractor pitch in for editorial duties on two other clients, and outsourced tech-centric work to another freelancer in my network. These individuals all rose to the occasion, and I'm eternally grateful for their hard work and patient, can-do attitudes.
Without these key personnel, I wouldn't have been able to take time off without halting clients' businesses. And had they been incompetent, unmotivated or unreliable, I would have been doubly screwed.
How did I get lucky enough to have such talented support when I needed them most?
Hire Hard, Manage Easy
I won't pretend that I hired these subcontractors and interns to plan ahead for a crisis. I actually hired them so I could take vacations and unplug on weekends while still growing my business.
After having gone through this experience, though, I cannot stress enough the importance of proactively planning for emergencies, no matter your career and role. Never forget that at any moment, the employee you rely on most (which might be yourself) might be immediately unable to work without notice.
If you're going to hire teammates, you might as well pick ones who can carry their weight. I recruit using a strategy I learned from one of my first managers back in 2006: hire hard, manage easy. The idea is that the more selective you are during the hiring process, the less hassle and time you'll spend on training, motivating and development later on.
In the early phases, I look for talent, but I tend to hire for hustle. Everyone I interview has to have the right background, of course, but after that point, hustle wins every time. I'd rather take a team player with the internal fire to get the job done, who I can teach to adapt to any role, than the best person in my area at a given set of tasks who isn't as easy to cross-train.
Logistically, it's expensive to hire a team of individual all-stars and hope they gel. For my management style, I find that it's much easier to hire a team of adaptable, talented hustle players who together become greater than the sum of its parts.
When you hire talented, team-oriented people with integrity, focus and hustle, and then manage them so that they're incentivized to remain loyal and progress-driven, you unlock the capability to withstand business pivots, personnel changes and personal crises. You also get peace of mind when you do need to unplug on the fly, since you have a trusted team that you know is working effectively even when you're not looking over their shoulders.
For me, hiring hard let me step away from work for a few full days and dozens of half-days. While this didn't make this period of my life easy -- it's been the most challenging time I've faced in life thus far -- it did allow me to grieve and be present.
TL;DR
Organize your life's affairs before you have to. Block time to do it today, and schedule in time at regular intervals to review your materials and make any updates needed.
Solopreneurs, do you have a backup plan in case you need to leave work immediately? Do you have support personnel to call on and an emergency fund to cover bills?
Managers, if one of your key employees had to take a leave of absence from work, who would take on his or her responsibilities? What would they need to know? Entrepreneurs, do you have training documents for every position in your company? Do you cross-train team members in complementary roles?
Does your team have enough diversity, hustle and talent to adapt if one of your top employees (or you) had to suddenly leave? How are you adjusting your hiring and recruitment strategy so that you're instantly ready in a time of crisis?