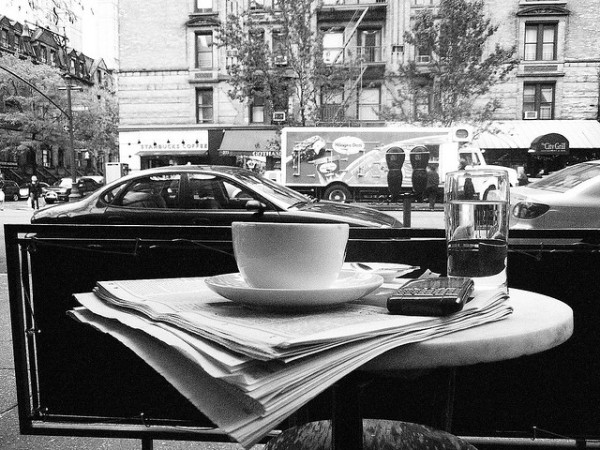 Research has shown that working out of a coffee shop can boost your creativity and productivity because of all the background noise. Well, now you can take those noises without everywhere you go, thanks to Coffitivity.
Coffitivity is an app that provides 'sounds for work' that resemble that of a typical coffee shop. You can choose from the Morning Murmur, Lunchtime Lounge or University Undertones, which all provide slightly different background sounds to help get you through your work day.
"Research shows it's pretty hard to be creative in a quiet space," the Coffitivity website reads. "And a loud workplace can be frustrating and distracting. But, the mix of calm and commotion in an environment like a coffee house is proven to be just what you need to get those creative juices flowing."
The Coffitivity app is available for iPhone and iPad, allowing you to listen to the coffee shop sounds right from your iTunes, so you don't need an Internet connection. They also have a desktop app for Mac users. All other users can make use of the audio provided on Coffitivity's website.
Have you tried Coffitivity? Did it help boost your creativity? Tell us in the comments below!