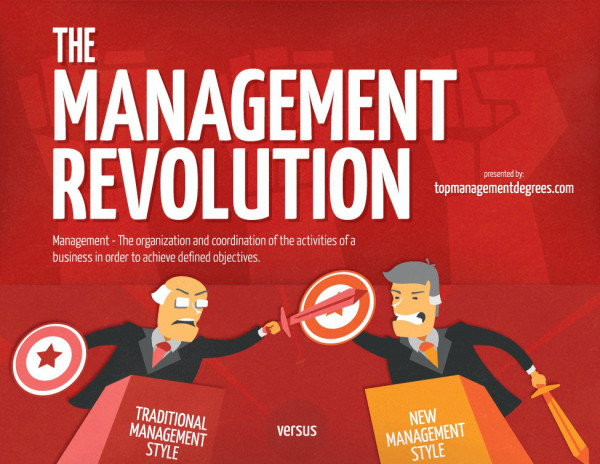 Management styles are changing pretty drastically. Instead of sticking with the typical hierarchy, workplaces are following circular or flow chart models, which better empower leadership among employees. The infographic below from Top Management Degrees outlines a few of the many ways management styles have been changing.
In traditional management styles, the company controls the results, management will often blame employees for problems, there is competitiveness within the company, and crises are addressed as they happen. In new management styles, there is a belief that refining a process will reduce problems, teamwork is key, employees are self-motivated, and there is a continuous sense of improvement.
New management styles also include offering employees a variety of perks that help to make their lives a little easier. This includes on-site free daycare, nap pods, free alcohol on Fridays, and concierge services.
Learn more about the management revolution in the infographic below.