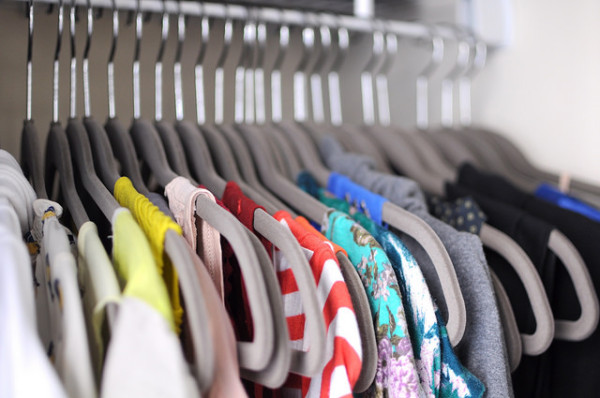 Fashion designer Eileen Fisher takes part in a ritual that everyone could benefit from. Twice a year, she cleans our her closet.
"I think about what worked, what's flattering on me, what couple of pieces will make it feel fresh this season," she told Fast Company. "It always feels so great when it's done: one rack of clothes that I wear for the season. Even out of that, I probably wear about 10 pieces most of the time, and most of them are from the year before."
From an efficiency standpoint, this bi-annual ritual will make getting dressed in the morning a little easier and a lot quicker. "It makes life a lot easier to pare down. You can get dressed more quickly."
But for Fisher, it's about a lot more than efficiency. The idea is to buy less clothes, but better quality garments. This will help to support "slow" or sustainable fashion -- garments from companies that simply have better business practices.
"It's disturbing," Fisher says. "We have been working on both sustainability and human rights for many years, but there's much, much more to do, and there are many more fashion businesses that need to get onboard."
If you are worried that your fashion sense will suffer, Fisher recommends sticking to simple, basic pieces that can be accessorized.
"It's always about simplicity: If the garment is simple, then it can shift over time, you can put it together with different things in different ways," she said.
The closet purge is a ritual I partake in at least twice a year, if not more. I force myself to get rid of pieces I'm sure I won't wear anymore. I try on items I haven't worn in a year or more to ensure it still deserves a place in my wardrobe. This also forces me to reorganize, if needed, and reevaluate if there are any new staple pieces I actually need to purchase for the upcoming season. The entire process is actually quite cathartic.