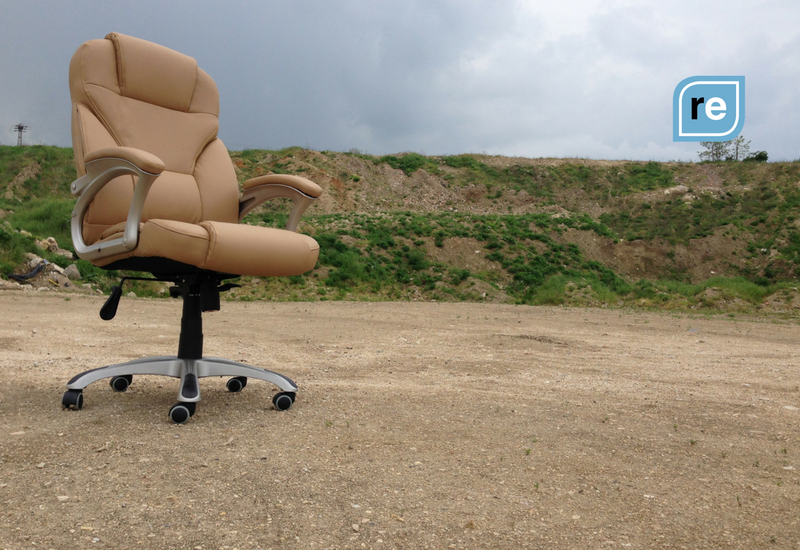 Many jobs require people to sit at a desk for several hours at end, which can bring about issues like back pain if the office chair you are using is uncomfortable and inappropriate for extended use. What you do need is one of the below chairs, which comply with ergonomic standards and will give you a comfortable place to complete your eight hours of daily work. As an added bonus, these chairs have some really cool features.
Gesture
Gesture was created by Steelcase and designed specifically to cater to the many gadgets we use during the day, including laptops, tablets and smartphones. To properly design the chair, Steelcase actually conducted a study in 11 countries, studying the posture of 2,000 people. What they came up with was nine new postures that people need a chair to cater to.
The result was Gesture, a chair that provides support no matter what position you are sitting on. The back and seat are synchronized, the arms mimic the movements of a person's arms, providing support while typing, texting, or swiping on a tablet.
Embody
Embody by Herman Miller is an office chair that was designed to keep not just your body, but also your brain feeling limber throughout the work day. The idea behind the chair is to keep creativity going by keeping a constant flow of blood and oxygen through movement.
The back of the chair is designed to mimic the spine, which adapts to a user's movements throughout the day, keeping the lower back continuously supported. The back and seat are also created to evenly distribute weight.
Aeron
Another chair from Herman Miller, Aeron can be used as an office chair, a side chair or a stool to accommodate to all your needs. The chair also uses PostureFit technology, which supports the tilts of your pelvis so your spine remains aligned.
Aeron also has a contoured back that helps alleviate stress on your lower spine while sitting for hours on end. The seat is designed to promote blood circulation by taking pressure off thighs. It is also designed to allow natural movement in the neck, shoulders, hips, knees and ankles.
What really makes the Aeron stand out is its lack of any cushioning. This is a chair designed to contour to your body and relieve your pressure points. It cradles to your body to take the pressure off and decrease the usual office aches and pains.
Diffrient World
Humanscale designed the Diffrient World chair for increased lumbar support using mesh to hug the body. The mesh helps alleviate stress under the thighs. There is also an automatic reclining system that provides support no matter the posture you're in.
Ergohuman
The Ergohuman is a futuristic-looking chair that provides support to all areas of your body. A headrest is available if you purchase this chair in mesh, but it is also available in fabric or leather without the headrest. The arms move with your body, pivoting and sliding back and forth to mimic your own movements. The back of the chair lets you adjust the tilt with four lock positions.