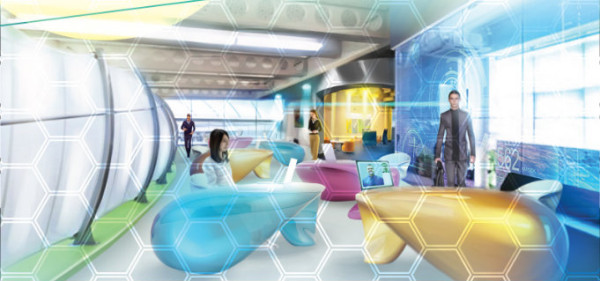 The current state of the workplace looks very different than it did just a few years ago. And, it is quickly changing to become something that will be completely unidentifiable to those used to traditional offices. The infographic below from Top Management Degrees looks at what the office might look like in the future.
Even though teleworking is already so popular, it's going to become even more so in the future. According to the infographic, the rate of telework increased by almost 80% from 2005 to 2012. It is estimated that there will be almost four million teleworkers in the U.S. alone by 2016.
Since so many will be working from outside of the office, workers will have a telepresence in the office. Teleworkers will still communicate with the office and have a presence there, through the use of webcams. This is even expected to cut down the costs of business travel.
Offices will also start to look differently. Since so many will be teleworking, office spaces will be more open and less cramped. The focus of office design will be on transparency with more glass and fewer walls, more spaces open to guests, and sustainable tools to conserve and create less waste.
Learn more about the future of the office in the infographic below.