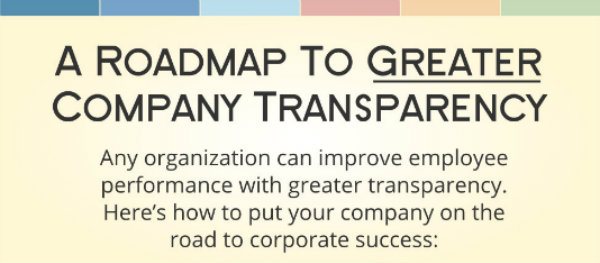 We've mentioned before how transparency throughout a company can boost productivity. Simply knowing what coworkers are paid and the performance levels that lead to higher pay rates serves as motivation, which ultimately leads to higher levels of productivity. The infographic below from Clear Company shows how organizations can create transparency.
Many companies suffer from miscommunication and misaligned goals, due to the fact that many workers cannot pinpoint what the company's goals are. The first step, then, to creating transparency is to open up communication.
Communication is a major factor in employee performance and the overall success of a business. According to the infographic, 60% of employees do not receive feedback from upper management. Those that have effective communication practices are 50% more likely to have lower employee turnover.
When your organization does reach a state of transparency, your workers will be more productive, you'll have better communication and all employees will be happier.