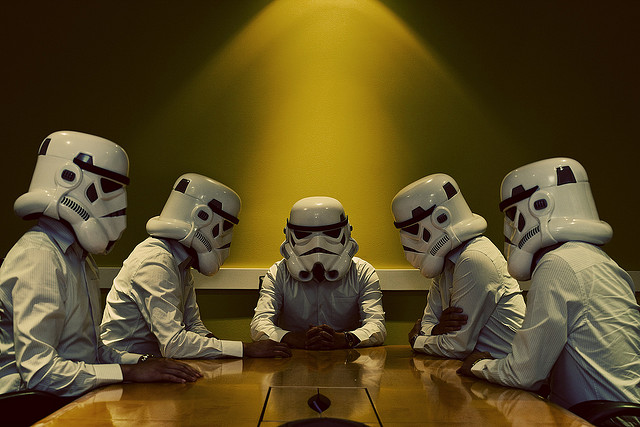 We Rebels are the primary defenders of our own time. And there's no bigger, more frustrating, energy-squandering time suck than an unnecessary meeting or call -- especially when you're already slammed with competing deadlines.
So how can you (elegantly) avoid a meeting or call after you've determined it's unnecessary? Here are three key solutions I swear by. [rebel]
Deflect by asking for questions.
Sounds Like: "Unfortunately, I'm booked solid [Tuesday, next week, this afternoon]. Can you email me with the questions or issues you're facing? Perhaps I can tackle them between meetings."
Achievement Unlocked: The ability to think through responses and conduct research at a convenient time for you.
Why Bother? You may think better when you write. Perhaps you'll have to check with a vendor, your entrepreneur or another team member to answer some of the questions. Or maybe you'll simply have time to reply outside business hours. Having questions beforehand gives you the data to make this decision.
Push back by asking for objectives.
Sounds Like: "I saw your calendar invite for Monday morning. Can you please send me an agenda with the objectives for this meeting?"
Achievement Unlocked: By seeing meeting objectives, you'll be able to determine whether the meeting is even necessary. Sometimes a 30-minute meeting request can actually be an email and a 10-minute call for follow-up questions.
Schedule the meeting, but proactively reduce its necessity.
Sounds Like: "Ahead of our meeting tomorrow, can you please email over some questions, so we can use our time together most effectively?"
Achievement Unlocked: The ability to identify unnecessary "status update" or "fact-finding" meetings so you can thwart or minimize them.
Why Bother? If you receive five questions and can proactively answer some of them before your meeting (and on your own time, to boot), you can cut the meeting short. If you receive five questions and can answer all of them, you can eliminate the meeting entirely. And if the questions you receive don't pertain to your areas of responsibility, you can deflect by delegating. Either way, you're in control.
Conclusion
My schedule, as no doubt yours is too, tends to revolve around that of my entrepreneur's. Interruptions, distractions and last-minute changes are inevitable, and there's no magic spell to make that disappear.
What we can control, though, are the extra meetings we take on from others. By being proactive, asking the right questions and reacting accordingly, we unlock ways to buy back some uninterrupted focus time.
More From Rebel:
[/rebel]