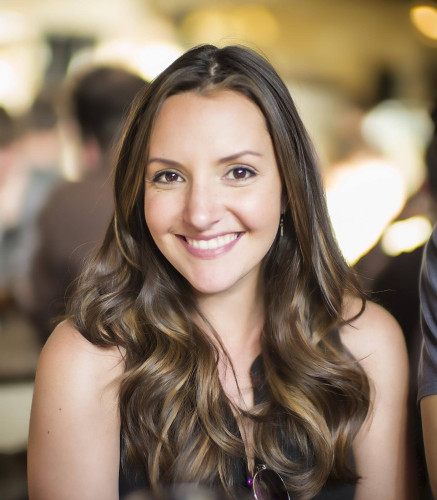 Brit Morin is the CEO of the multimillion-dollar DIY community Brit + Co, and I absolutely love her story. I think you will too.
Morin started her career interning at a handful of tech startups and working part-time at Apple. Post-graduation, she headed over to Google, where she worked on Maps, under Marissa Mayer for the search team, and YouTube.
I relished this insight she had while reflecting on her time working for Mayer:
We're driven in our own ways, and we both also got lucky in our own ways. Part of this industry is luck. The rest of it is drive. h/t cosmopolitan.com
Four years later, Morin quit.
And it wasn't to go to another company -- she didn't have a job offer in hand.
She simply wasn't fulfilled.
Wow, I can identify with that. Can you?
After doing several weeks of well-earned international travel, Morin returned to San Francisco and reconnected with her roots as a maker and tinkerer by joining TechShop.
She realized that most of the individuals around her were men. And then she saw an opportunity:
At this same time, Pinterest had just launched, and that community was largely all women and the thing they were pinning the most were DIY projects and creative types of ideas. I realized this generation of women has no idea how to cook or sew or decorate or do any of these domestic things. There was no resource to help them learn and create as a community.h/t cosmopolitan.com
Brit + Co was born. Now, it has almost 50 employees, an audience of 10 million women a month, and millions of dollars in revenue.
I love hearing Morin's passion for the business: her why is crystal clear.
I was one of those women who was insecure about my own creativity, and I want to help other women and girls believe in themselves. I'm inspired daily by our makers and their varied passions and talents. I'm constantly trying projects that our community comes up with. My latest obsessions have been clay and pottery and calligraphy. I even took one of our own e-classes to learn how to do calligraphy. I can do this for the rest of my life. I have years' worth of ideas. h/t cosmopolitan.com
I love hearing stories like this of how talented young people gave up the "traditional" path to pave their own.