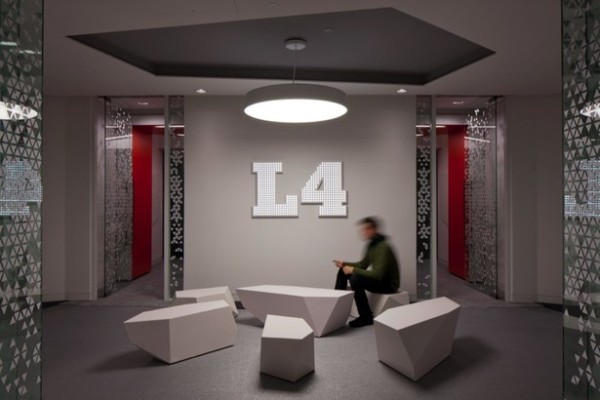 The newly opened Google London L4 office design reinforces the tech giant's culture of fostering creativity and inspiration in spades. The fourth-floor office holds a band rehearsal room, a movie theater, an indoor park, a coffee lab packed with dozens of java blends, a game room and meeting rooms with design inspired by nightclubs. These amenities are meant to promote a relaxed atmosphere, and since many of the walls at Google London L4 are whiteboards, employees can hash out ideas wherever they strike.
"It is within informal environments that ideas come out," said Nelson Mattoss, the VP for Europe and emerging markets engineering at Google. "A relaxed environment is very important to us." (I concur!)
See more photos of the Google London L4 office below, courtesy of Pocket-lint.
[pointelleslider id="4" set="4"]