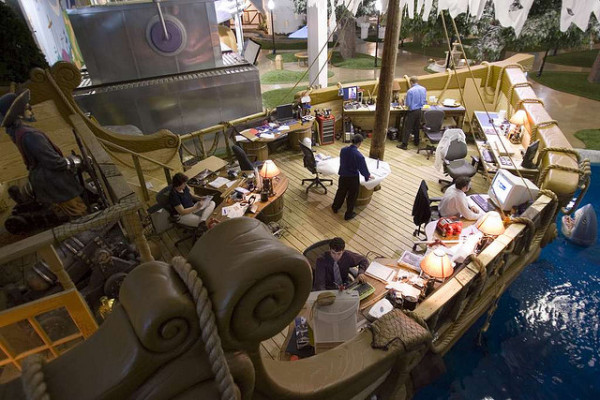 Pittsburgh-based Davison Inventionland is one of the most creative offices in the world; its 61,000-square-foot factory houses 16 themed workspaces fitted with waterfalls, castles, racetracks and more. Founder George Davison designed the work environment solely to foster employee creativity, and his efforts have paid off: the factory turns out between 2,000 and 2,400 new inventions annually.
The themed rooms correspond to the creationists' area of expertise. Automotive products are built at the Inventionland Motor Speedway, while baby products are designed in the Nursery Nook, which is complete with a giant shoe-shaped office. There's also the Deck of Discovery and a treehouse next to a babbling brook.
With its high-volume output and whimsical atmosphere, Davison Inventionland has clearly found an ideal (and profitable) blend of work and play. Check out more photos of the workspace below, courtesy of Davison Inventionland's Flickr.