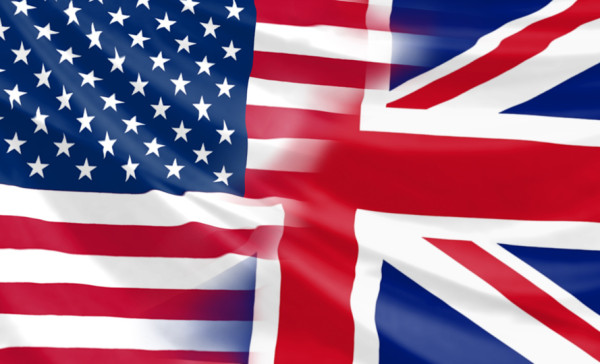 This is a guest post by Samuel-James McLoughlin.
"You're fired!" might be the catchphrase of Sir Alan on The Apprentice, but it's much more likely to be uttered by his US counterpart, Donald Trump. That's because when it comes to employment rights, the US model is much more geared towards making employment easy for the employer.
The more British employees learn about US employment law, the more US employees can appear to resemble commodities to be exploited.
Some would say, of course, that tipping the balance in favour of employers allows them to be more flexible and to make employment decisions based more on need and ability rather than on the rights of employees. And that, in turn, should lead to a more successful business – and more employment.
"At Will" Employment
In the UK, the law leans towards making employment a right that gets stronger as time passes. Employers must have stated reasons to terminate someone's employment. If the position itself becomes unnecessary, employees can be made redundant, but even this comes with certain rights, for example a period of notice and a payoff in line with the number of years' service.
The only way a British client can be summarily fired is for gross misconduct – violence, racial abuse, theft, failure to turn up for work or embezzlement, for example.
The difference stems from the understanding that US employees are employed "at will" – which means that either party can terminate the employment for any reason without fear of legal action. Employees do not have to work notice – they can chop and change employment at will.
Of course, if there is a contract of employment that overrides this understanding, the "at will" understanding does not apply.
Paid Holiday Entitlements
Holidays are another huge difference. In the UK, full-time employees are allowed 28 days' paid holiday per year (including public holidays), and part-time employees get an entitlement in direct proportion with that of a full-time employee.
In the US there is no entitlement to paid leave. Many companies do offer paid holidays to employees, but these tend to be relatively low compared to those enjoyed by UK employees – typically, 10 to 20 days' paid leave are offered per year.
Sick Pay
In general, there is no right to sick pay in the US, although San Francisco, Washington DC, Milwaukee and Connecticut have passed local laws that guarantee it. In most of the US, if you cannot make it to work because of short- or long-term illness, you have no income from your employer.
The situation could not be more different in the UK, where most employees qualify for statutory sick pay, and in many cases there is no need for a doctor's not proving sickness. While the UK example might help with morale and discourage "presenteeism," many business leaders feel the right is widely abused.
Minimum Wage
Both the US and the UK have minimum wages. In the US it is $7.25 per hour, but different states have set their own levels.
In the UK the minimum wage is dependent on whether the employee is an apprentice (£2.68), under 18 (£3.72), 18–20 (£5.03) or 21+ (£6.31). (These are correct as of July 2014 and change quite regularly).
Tips
In many industries, most notably hospitality, employees can receive extremely low set wages on the understanding that they will receive a substantial amount from tipping. The law states that the combined amount must never be lower than the minimum wage, however, and the employer must make up any difference if the tips are lower.
In the UK, employees must be paid the minimum wage and tips are a bonus, usually seen as a benefit for good service. Customers give tips entirely at their own discretion.
Samuel-James McLoughlin is Press and Communications Officer at hronline and has over 15 years' experience in the field. He has worked in HR for the last 5 years and has been with hronline since its launch in 2013.