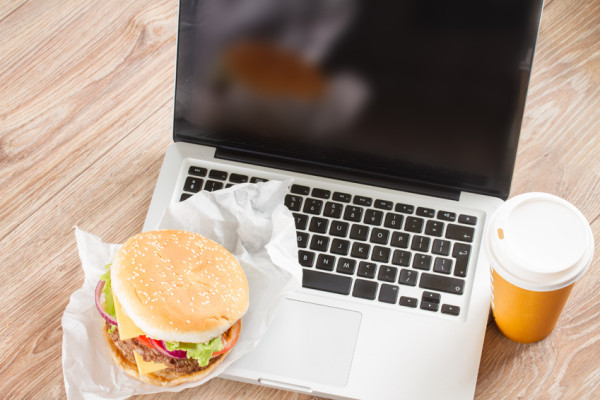 The one-hour lunch break was once a regular part of the workday, something all employees engaged in. But it seems somewhere along the way we broke this lunch break tradition and succumbed to our workaholic tendencies. A new survey from OfficeTeam found that no one really takes a one-hour lunch break anymore.
The survey found that almost half (48%) of employees take less than a half-hour for their lunch breaks. Another 29% said they work right through their lunch breaks and 9% said they don't bother to even take a break.
"Lunch breaks aren't just for eating -- they provide time to clear your head and recharge," said Robert Hosking, OfficeTeam's executive director. "Workers also can use their lunch breaks to get to know colleagues better and build their professional networks."
Other studies have shown that not taking breaks will lead to lower performance rates and higher levels of exhaustion. Instead, workers should embrace their hour-long breaks and go for walks, engage in social conversations with coworkers and give their minds and eyes a break from staring at their computer screens. Even doing a few personal errands will help you recharge for the afternoon.
Do you take an hour-long lunch break? Tell us in the comments below!