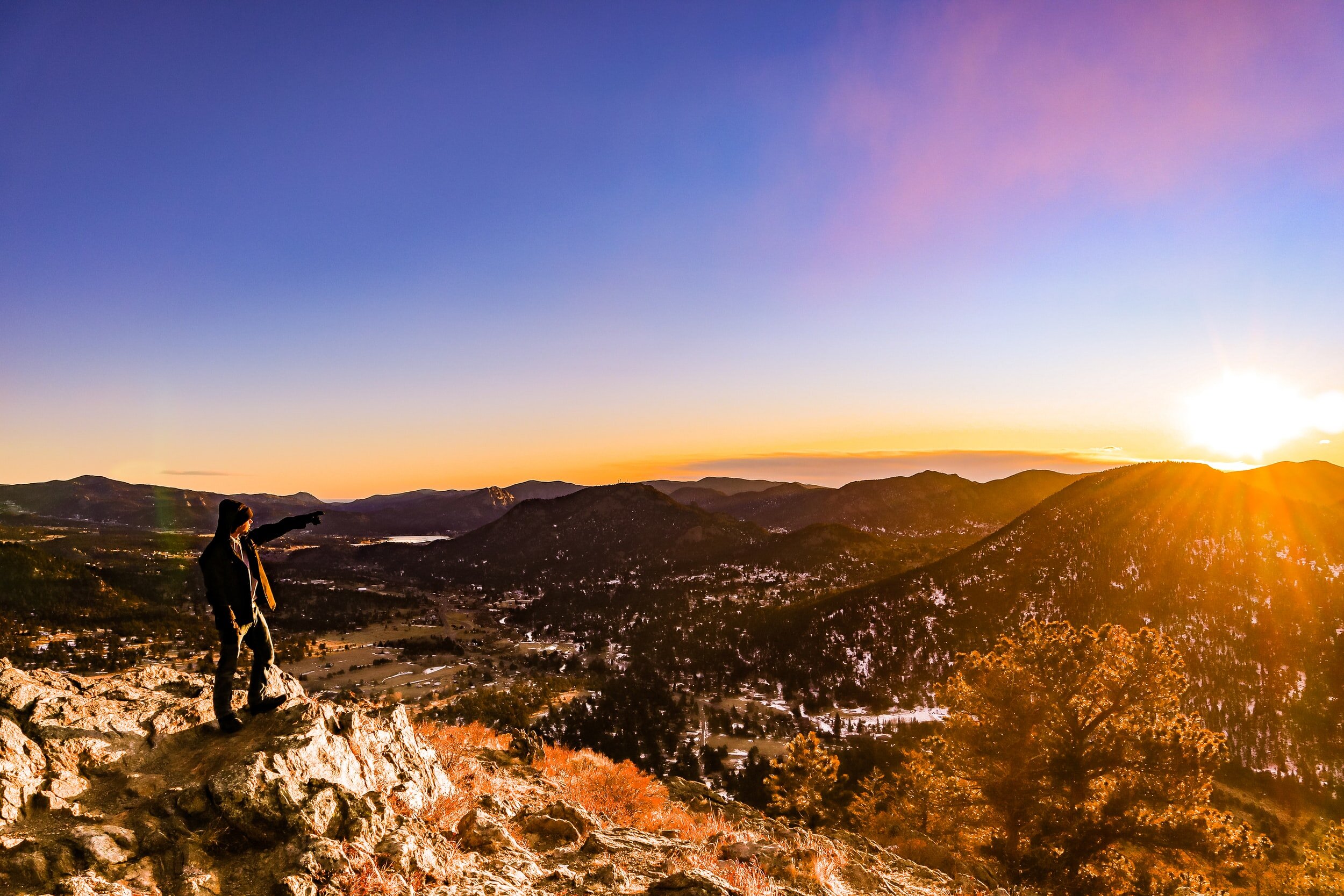 Changes bring challenges. Sometimes, a change triggers weeks and months of one challenge after another.
While it's always messy to be "in the middle" of these challenges, "the middle" doesn't last forever.
Inevitably, something falls into place, triggering a set of positive changes. And then, all of a sudden, you have momentum.
Over the last 18 months, I've been riding the ups and downs of a major career and life transition.
Most of the global population endured hardship in 2020, but my struggles started in Fall 2019: managing early pregnancy with unbudgeted home repairs, funding inconsistencies, months-overdue invoices from big clients, unpredictable personal productivity, and payroll shortfalls. We frequently scrambled for gas, groceries, utilities, and the bare minimum of other bills.
It wasn't all doom. Many moments were genuinely spirit-lifting: face time with my favorite family members, exciting and impactful new work opportunities, personal growth breakthroughs, beautiful moments of deep connection with my husband, a comfortable pregnancy and empowering labor experience, lots of powerful inner work, and continuous catharsis through home decluttering.
Several times while we were enduring financial challenges, I asked Mike, "Would you have traded the last four months for four more months of financial security in [my last career role]?" His answer was always: hell no.
I kept reminding myself, "You know how to make money. This financial situation is a temporary timing thing. Keep pushing forward, and trust the process. Everything else is magical, and growing in the right direction."
I followed this advice, surrendering control and attachment to specific outcomes. And while my 2020 definitely didn't go to plan, we had so many achievements to celebrate:
My sister-in-law's wedding, where I met new family members and helped make memories as matron of honor
Completing a renovation to my childhood home that included a new bedroom suite and second bathroom (!) all before giving birth
Giving birth to our first child, unmedicated and with my husband as my sole delivery room support
Nourishing our son through three weeks in the NICU, and flipping it into a supported education experience by asking questions and learning priceless lessons on his care from the nurses, therapists and physicians in the hospital
Bouncing back after a client didn't pay a mid-five-figure payment as agreed
And the biggest win I didn't think was possible so soon: Replacing a multiple six-figure income with eight weeks off, fully unplugged weekends all year, a four-day weekend a month, a REAL holiday season, and mornings, evenings and all mealtimes out of my inbox and with my family.
Power is a game.
Here's a truth you don't hear often.
Deadlines are rarely real deadlines. They're made-up social agreements that maintain the status quo and ensure workflows are predictable for someone else. Most truly nonessential deadlines can be moved or renegotiated if you ask. This goes for everything from bill payments to work deadlines.
Authority figures are not omnipotent. There's always a hierarchy. Even bosses who are founders often have investors or boards to appease. Understanding others' spheres of influence, or the boundary lines for their authority and power in a given situation, is essential for successfully negotiating toward a desired outcome.
Sometimes, the only way to win a power game is to not play at all. For example, my former colleagues are awaiting their bonuses, which are tied up in the same mess as the payment I expected in September 2019. The difference is that I've separated myself from the day-to-day work stresses, protecting my morale, motivation and momentum.
The importance of trusting myself, and trusting that things would eventually start to shift in my favor.
Even the biggest sports stars have slumps. It messes with your head. It's so easy to get down on yourself, and believe that the slump will last forever... but the reality is, it doesn't.
I kept reminding myself to focus on what I could affect: my emotional state, my work ethic, and the quality of my interactions with others (including work I produced for them).
My priority was, and is, to be consistent and congruent in my character.
My goal was, and is, to accommodate and adjust to changes in the plan with grace, honesty and tact. Because the plan I originally envision is often very different from how the result happens.
Effort begets luck.
One of my earliest mantras growing up came from my dad (via Samuel Goldwyn): The harder I work, the luckier I get.
Every stroke of luck I've had in my life has been preceded by hard work. Continuing to push forward, pursue excellence, and shush my inner critic with the knowledge -- not belief or hope -- that I will reach my goal.
Everyone has their own unique motivators. Align incentives, and we all win.
No matter what you're going through right now, your challenges will pass.
Slow down and rest when you need to. Accelerate when you can.
But whatever you do, don't stop.