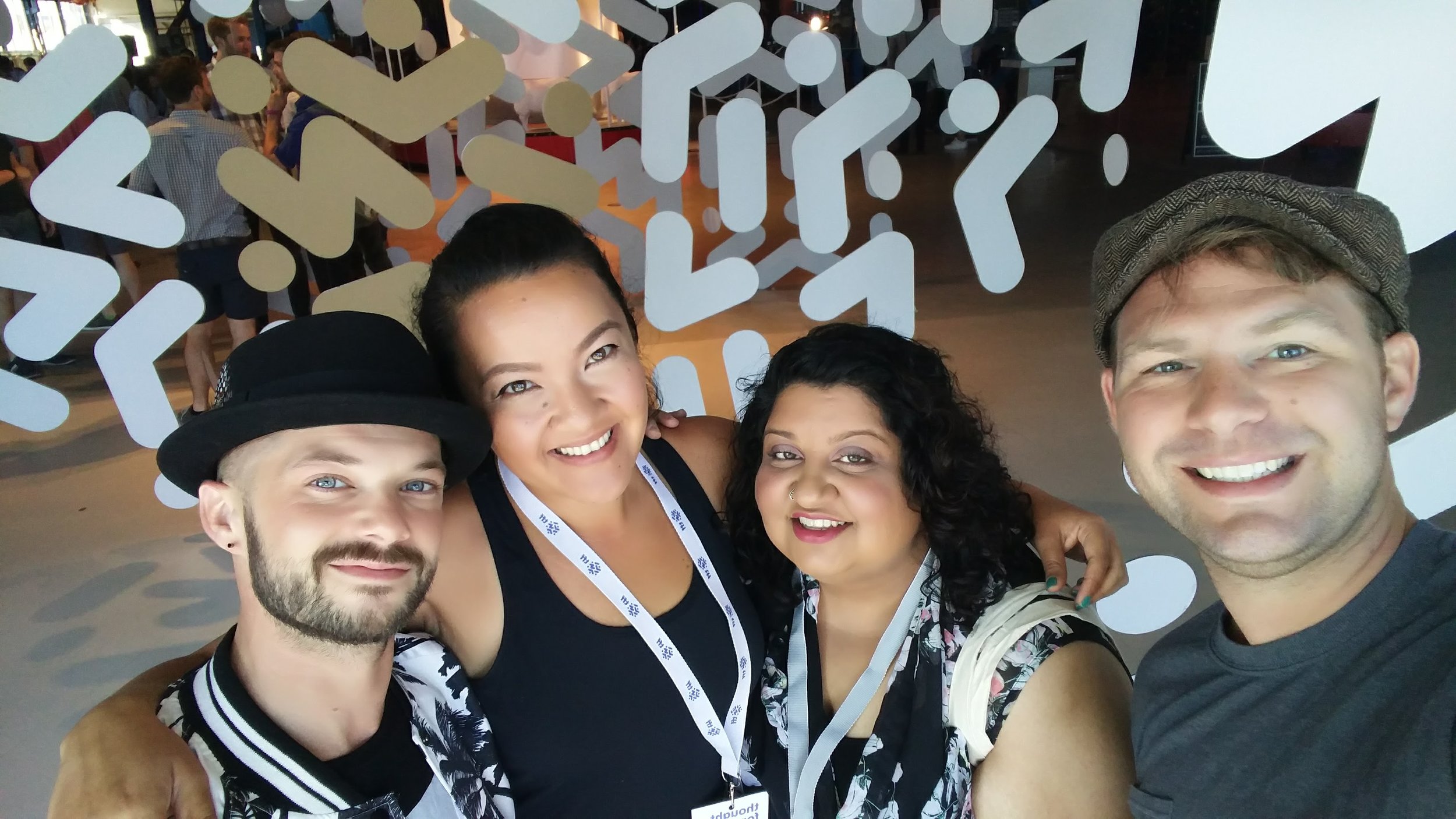 Last week, the Ridiculously Efficient team took a trip to Amsterdam to attend Thought For Food's annual Global Summit where like-minded people gather together to answer the question, "How will we feed 9+ billion people by 2050?" The summit, however, is so much more than that call to action. In the span of two days, we were inspired by stories of innovation, resilience and strength as we met people from all over the world working tirelessly to help their local communities.
Individually, we each took something away from the experience of attending TFF's Global Summit. Below are our top insights.
Marissa: Empower the Unusual Suspects
TFF's Global Summit is the space where true entrepreneurship shines. I'm not talking about the people who make front-page news by fixing first world problems with the help of an app or the Silicon Valley innovators who dazzle with new and updated technology. While they have their place in our world, those entrepreneurial ideas don't typically surface at the TFF Global Summit.
I'm talking about the kind of entrepreneurship in which someone sees a problem and decides to dedicate resources to solving it. And they just do it, without complaints or lobbying. They simply go straight to prototyping solutions to create big results.
And if you look at entrepreneurship through that lens, of problem-solving and results, the world gets much smaller, yet more inspiring.
Behind the scenes, there are everyday humans -- like those in the TFF community -- who demonstrate this special kind of entrepreneurship every day. They see a problem in their part of the world and they try to solve it.
For example, a problem in your local community might be that kids don't have any connection to their food. The solution, then, could be to reach children through entertainment and use that as a platform to educate. That's what the people behind the Agri-Man comic books have done.
This is the most efficient way to meaningfully create change -- by using your brain and body to do something to build something impactful.
Rosemina: Spend More Time With People Who Inspire You
The people who attend TFF's Global Summit all have something in common -- they want to change the world, and they are ready and willing to put in the work to make real impact. Sometimes, that impact is in their local communities, which often leads to a domino effect as the impact trickles into surrounding areas. Others are looking at ways to completely change the face of food and agriculture on a global scale.
After spending two days with these changemakers and the Ridiculously Efficient team, I left with this jolt of energy. I had met and spent time with people who shared my mindset -- they wanted to help people in both small and big ways. Things like age, experience and resources didn't matter. These are people who came up with an idea, truly believed in that idea, and fully threw themselves into making it happen. It was inspiring to see how that one spark of an idea could come to life and be used to create such positive impact in the world. And it had been so long since I had felt that inspired.
I realized how much more I could be doing -- as a writer, as a professional, and has someone who also wants to create impact. I'd allowed myself to become complacent in some of my goals, and being surrounded by so many inspiring people reminded me of things I had always wanted to accomplish.
Marissa always says we are the combination of the five people we spend the most time with. Who those people are is vital to both personal and professional growth. And while I continue my own journey to figure out how I'll find my thing that will create impact, I want to keep spending time with people who are already doing so.
Billy: Search for Opportunity to Experience Life and Make an Impact
Every trip you take can be the trip of a lifetime. I used our trip to Amsterdam and our experience at the TFF Global Summit to try as many new things as possible -- and that alone made it fun! Between meeting people from all walks of life to tasting new foods and simply experience a different culture, I gave myself new life experiences that came with new ideas and perspectives.
I also realized how much impact I and my Ridiculously Efficient team can make together. Everywhere I looked, I saw opportunities and sought out ways to be more effective, sometimes with just a small tweak.
Perhaps my biggest takeaway from the entire experience, though, is to talk to people. Talk to everyone. You'll come across people you never thought you'd find yourself talking to you. Learn about their experiences and visions, and find ways to offer a piece of yourself to them. Whether it's sharing a story of your own or offering a new way to collaborate -- this one conversation and shared experience has the potential to change everything.
And, make memories along the way. Take photos and record videos so you can cherish the moments and share them with others later. Or, have a crew with you to help you capture some of those moments. Don't regret not taking a selfie with that new friend, getting a picture of beautiful scenery or capturing an exciting moment with your team.