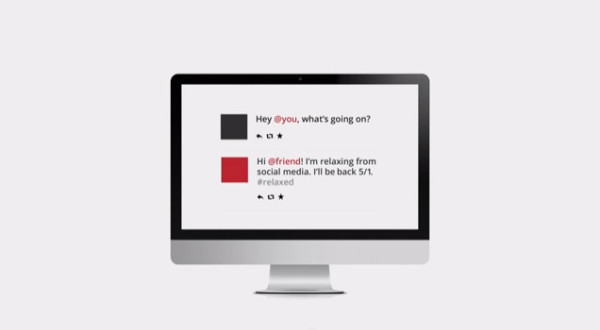 The auto-reply email has helped many professionals vacation without having to worry about the state of their inboxes. These auto-replies are an easy and simple way to let people know that you aren't available. Now you can do the same with your social media accounts with the help of Relaxed.
With so many of us using social media as communication tools between friends and coworkers, it's wise to set vacation auto-replies for more than just your email. Relaxed currently works for Twitter and Facebook. The auto-replies will be sent to people who write on your Facebook wall or mentions you on Twitter. You can even have the replies sent to anyone who sends you a private message on Facebook.
Additionally, Relaxed is super easy to use. You input the dates you will be away, type your message in 125 characters or less, and you can completely disconnect on your vacation. The only part of Relaxed that is a little less than attractive is the "autorelaxed.com #relaxed" tag attached to the end of your message.
Vacations aren't the only time you can set-up social media auto-replies with Relaxed. Use these auto-replies over the holidays, or even while working on a big project. It can help rid you of annoying notifications that will distract you from your work.