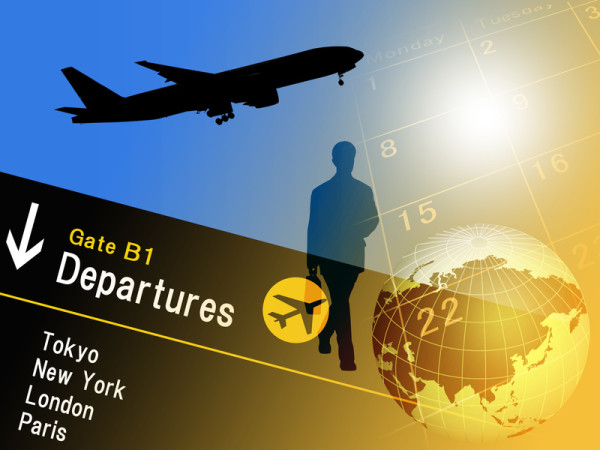 Business trips are an aspect of professional life that many look forward to -- it gets them out of the usual office, can be great for networking and you might even get to see a sight or two along the way. But when it comes to your productivity, business trips only get in the way. Brad Feld, co-founder of the Foundry Group, says his productivity secret was simply axing business trips.
Prior to his epiphany, Feld was spending 50% to 75% of this time traveling for business. He took his last business trip in May of this year, and has managed to not only increase his productivity, but maintain his relationships with his many business contacts.
Videoconferencing became a helpful tool for Feld, who began hosting meetings online in lieu of traveling to offices all over the country. He found which products worked for his needs and the needs of his employees, and implemented the tools into Foundry's offices.
When he's not on a video conference, Feld has learned how to focus on his tasks.
"I learned that when I am on a videoconference, I can't have anything else going on, or else I pay almost no attention. So I've learned to give the task at hand my sole focus," he wrote.
While many simply can't forgo traveling for work altogether, Feld said he has seen a major change in the work he produces since he banned business trips.
"It has been transformative for me. Since June, I feel as if I've been doing the best work of my life. I'm as creative as I've ever been. I'm in the moment completely when I'm working. I'm no longer shredded from the exhausting and dehumanizing process of trying to get from one place to another by air travel, and I'm getting all my work done at the same time. The real bonus? Walking my dog every morning is a special joy, and going to bed each night with my wife is magnificent."