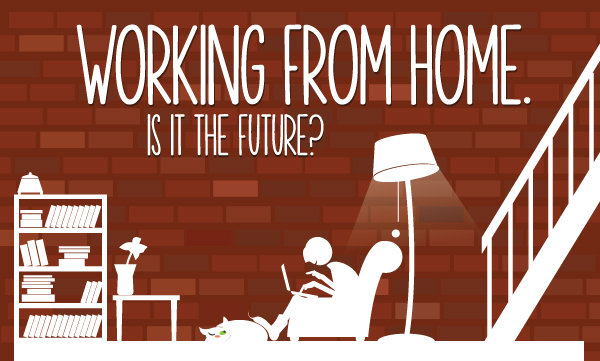 More and more people are working from home as companies make a move to provide flexible working. However, there are still a few business leaders who feel that working from home only gets in the way of productivity. So, is working from home the future? The infographic below from Staff.com explores the answer.
Teleworking has grown by 73% in the last six years, with one in four American workers telecommuting at least some of the time. And, it's a perk that people look for when applying for jobs -- 70% of workers want to be able to work from home. This number grows to 81% for the under 45 crowd. Plus, people who work from home report eating healthier and feeling less stress.
However, the issue is still a bit controversial among business leaders. Richard Branson and Bill Gates are among those that support working from home, saying that technology can be used to give employees a bit more freedom. However, Marissa Mayer and Michael Bloomberg feel it's best that all employees work out of the office.
Learn more about teleworking from the infographic below.