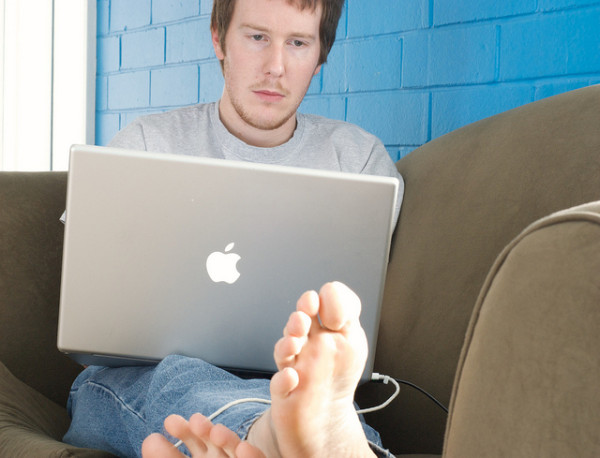 Many entrepreneurs feel they have to set a good example for the rest of the team by being the first person in the office and the last to leave. But, this doesn't have to be the case. You can actually boost your own productivity (and maybe even the productivity of your employees) by staying away from the office.
Dan Kennedy, business coach and author of No B.S. Time Management for Entrepreneurs, says he learned while he was traveling that getting out of the office was the best thing he could do for his productivity.
"When I was on road and inaccessible, [my team] handled 80 percent of everything on their own, most of it satisfactorily," Kennedy wrote. "And they asked me about the other 20 percent quickly and efficiently."
So, Kennedy stopped going into the office altogether. When he wasn't traveling, he worked from home where he found uninterrupted time to complete meaningful work.
For those who can't avoid going into the office, it might be time to learn how to keep your office door closed from time to time.
"You need some times when everybody knows—because of the closed door, red light, stuffed purple dragon in the hallway, whatever—that you are 100 percent uninterruptible."