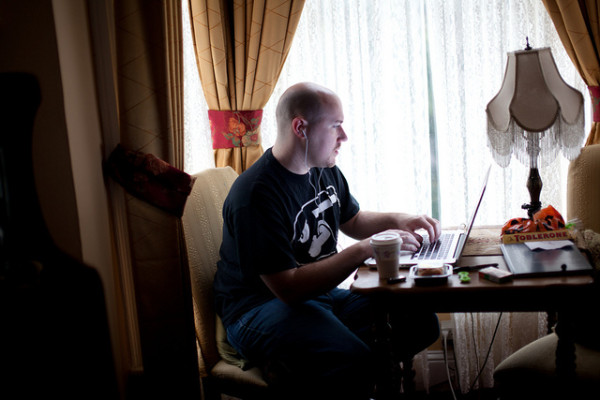 Nearly 1 in 5 workers telecommute regularly, and about 10 percent work from home on a daily basis, according to an Ipsos/Reuters poll of 11,383 employed individuals in 24 countries. The exact figures vary from region to region: over half of respondents in India have a home-based job, for example, while under 10 percent of respondents in Germany, Italy, Sweden and Canada reported telecommuting.
The study also found that 65 percent of respondents felt that telecommuters were productive -- no surprises there, since those who work from home can generally set their own schedule.
"Europe and North America agree that telecommuting is a great way to retain women," said Keren Gottfried, a research manager at Ipsos Global Public Affairs, to Reuters. "It provides less stress because of less commuting and provides a better work-life balance."
Read more from the study at Reuters.