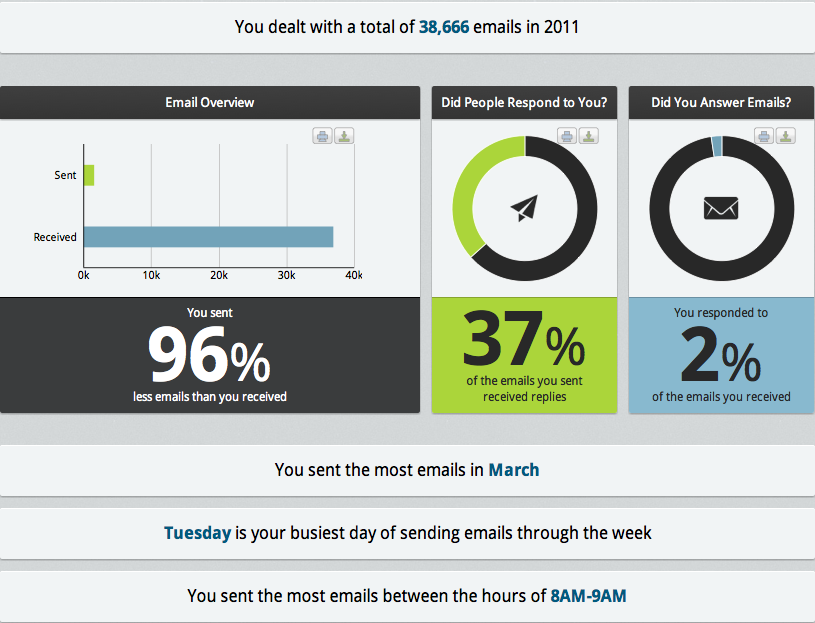 I just received my ToutApp 2011 Year in Review report, and since I wrote about the email-analyzing service earlier this year, I thought I'd follow up with my results. I was pleasantly surprised to see that the email patterns ToutApp surfaced meshed so well with the productivity and workflow practices I preach.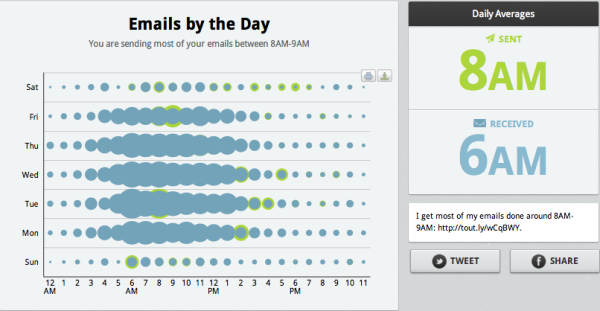 I typically start my workday between 7 a.m. and 8:30 a.m., depending on the time the sun rises here in San Diego. ToutApp found that I send most of my email between 8 a.m. and 9 a.m. -- a period I devote to downing my first cup of coffee, a green smoothie and the "mission-critical" items on my to-do list, which typically entail responding to email.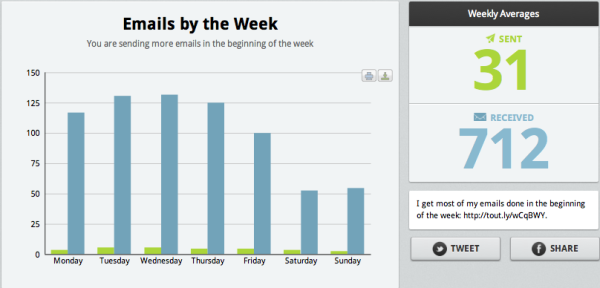 The bulk of my workweek often takes place between Tuesday and Thursday -- anecdotal evidence that my 2011 Year in Emails report backed up. The final kicker was seeing how my inbox volume plummeted around August and September last year, just as I was preparing to launch Ridiculously Efficient -- proof that the email habits I've adopted are working.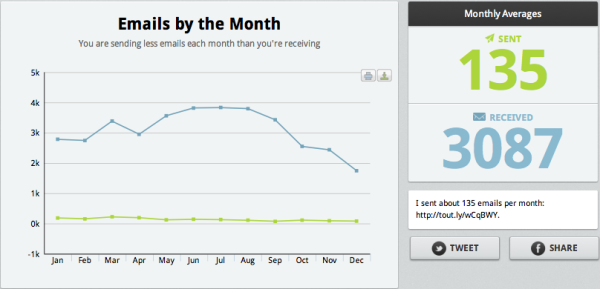 If you haven't already gotten your ToutApp 2011 Year in Review report, I highly recommend you do so here. It's free, and works on any Gmail or Google Apps account.