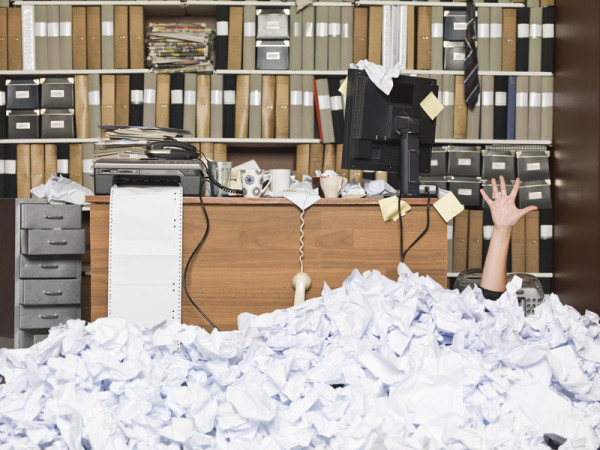 When we are busy, organizing our office is always at the bottom of the to-do list. Who cares about the random papers on your desk or the remains of your lunch from two days ago? Well, you should care about these things! Clutter in your office can be bad for your business, and harmful to your productivity. Consider these three tips when attempting to organize your office space.
1. Establish a filing system. Keep only what is necessary, and color-code files. Knowing where documents are will save you time and effort in the long run.
2. Use Technology. Consider cloud-based file sharing services for saving all documents. Other nifty tech-based organization tools like CardMunch can help eliminate stacks of business cards, and you can file receipts with NeatReceipts.
3. Clear your desk. A clean desk paves the way for productivity. Clutter can be distracting and pull your attention from the tasks that really matter.
Encourage your team to get organized. Increasing the productivity of everyone in the office is never a bad thing, so block out one afternoon a month for such an activity, and make it fun!