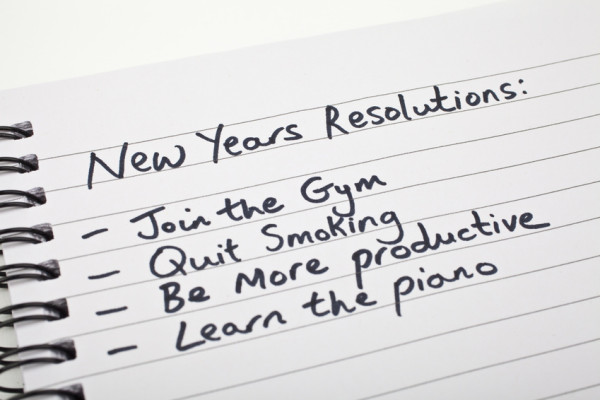 New Year's resolutions have a bad reputation, since most of us just can't seem to stick to them. But, if you want to make 2014 the year of productivity, here's a few resolutions you should make. Here are four ways to become ridiculously efficient in the new year.
1. Get Organized
You'll never become more productive if you aren't organized. Lists are your friend; learn to use them. Make sure you have daily, weekly and monthly to-do lists to keep you on track to your goals. Get the help of task-tracking and calendar apps to ensure you have access to them on-the-go. Tick and Carrot are among our favorites. While you're at it, clean up your workspace and make sure it caters to all of your work needs.
2. Create a Routine
Routine might sound boring, but it sure does help when it comes to becoming more efficient. Train yourself by going to sleep at the same time every night and waking up at the same time every morning. If you're a solopreneur or telecommuter, stick to a working schedule but make it work for you. Schedule your life around your Power Hours -- the time of day when you reach peek creativity and productivity.
3. Get Healthy
Sure, this sounds like the type of New Year's resolution that everyone makes but most can't seem to stick to. But, a healthy diet and exercise regime will boost your energy, making you more productive than ever. Stay away from processed and high-sugar foods, replacing them with a healthy dose of fruits and vegetables, whole grains and plenty of protein. And, keep yourself hydrated with lots of water.
Exercise usually takes a backseat to the rest of your life, especially for solopreneurs and entrepreneurs who have hectic work schedules that take over everything else. But, you have to remember to take care of yourself as well. If you're the type of person that likes to make excuses for why you can't make it to the gym today, try this method of enabling exercise. It will have you breaking through your barriers and getting healthy through exercises you enjoy.
4. Take a Vacation
Taking a vacation may seem counter productive, but trust me you'll be thanking me for the advice. Becoming more productive is completely useless if you aren't embracing the extra downtime you've made for yourself. Spend your weekends exploring your city, spend more time with family and friends, and take a vacation once in a while to really allow yourself to recharge. This will help combat over-tiredness and the many other issues that come with all work and no play.