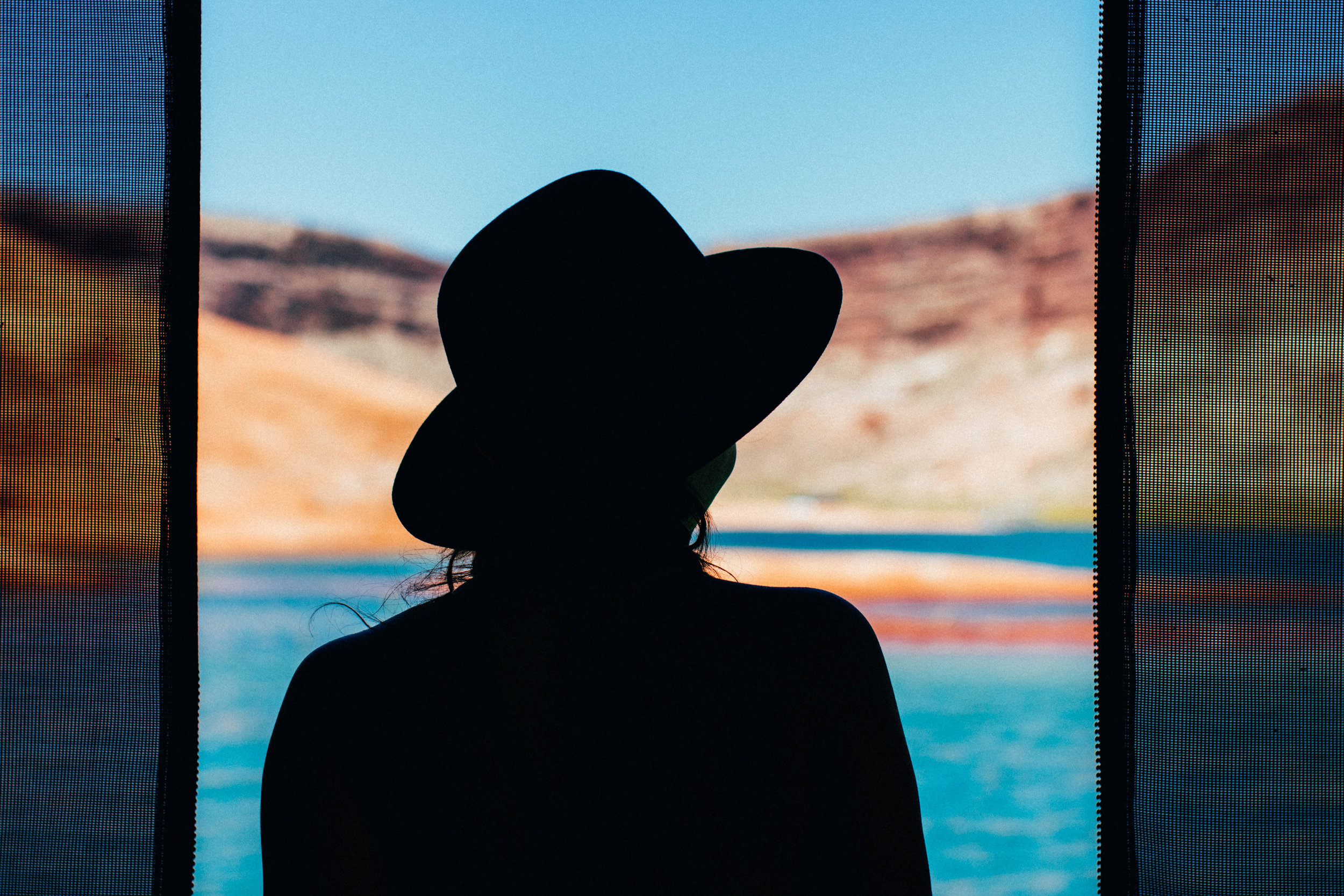 With more and more people choosing jobs that allow them to work remotely, becoming a digital nomad has become much more popular. But travelling alone can be both daunting and lonely -- especially when it becomes difficult to find decent wi-fi. The solution comes in the form of coworking travel companies that allow you to see the world and not have to worry about the details.
For a fixed fee, these companies offer a private room, a coworking space and anywhere from a handful to dozens of travel buddies who will serve as both your personal and professional network. If you are travelling with a partner or spouse, most companies will offer a discount.
We scoured the Internet to find the following coworking travel companies. Know of one that you don't see on our list? Tell us about it in the comments below!
Remote Year was the first digital-nomads-meet-cowork travel agency I came across. The premise of the company is that already employed telecommuters spend 12 months travelling the world together, heading to a new city every month. The cost takes care of your travel between destinations, accommodations and coworking spaces in each destination.
Pros:
According to their website, Remote Year has city managers in each destination, making it easy to explore and learn about the culture. If you don't already have a remote job, Remote Year will provide resources to help change your employer's mind.
Taking weekend trips in smaller groups seems to be a regular occurrence. This is a great way to explore the country you are visiting while escaping the larger group, making the relaxed schedules a big pro for Remote Year.
Cons:
If you prefer to travel and network with a smaller group of people, Remote Year is the wrong choice for you -- their groups are anywhere from 50 to 80 people. They also do not offer any options to join them for anything less than a year, so you really have to be committed to being a digital nomad.
There also seems to be a lack of diversity on the Remote Year core team, which can put those who are not part of mainstream American culture in a less than savoury position. Former 'Remote' Joyce Lin said "the lack of diversity on the staff and the team is important. If you're all from mainstream American culture where everything caters to you, I don't think people have as much perspective in that way."
Also keep in mind that the monthly costs of Remote Year does not include meals or activities.
Costs:
$5,000 down payment + $2,000/month (for the first 11 months) = $27,000 for the full year
Hacker's Paradise is ideal for developers, designers and entrepreneurs who want to travel to countries like Vietnam, Portugal and Japan while working on professional or personal projects. Costs include accommodations, a workspace and community events. Their trips are typically 8-12 weeks long, but they also have 2-week packages available.
Pros:
The short trips are not a big commitment, and are great for people who want to try out the digital nomad lifestyle.
There is a huge importance placed on community, with social events, talks, workshops and hack days. Casey Rosengren, one of the founders, spends "a lot of time thinking about community and how to create meaningful experiences for the group." As a result, Hacker's Paradise is a great place for people with similar goals to come together and make genuine connections. They tend to keep the groups at around 30-35 people to help foster this community feel.
Cons:
If you want to jet set from one country to another, Hacker's Paradise may not be for you, as each trip is for only one location. If you want to sign up for more than one trip (spending 8 weeks in Buenos Aires and then 8 weeks in Lima, for example), you have to make your own travel arrangements to get from one destination to another (and pay the costs).
Hacker's Paradise is selective, and applying to go on a trip is a little like applying for a job, complete with an interview. According to their website, Hacker's Paradise acts as an accelerator for personal and professional growth. Therefore, they prefer that their travelers be in a creative field and build something while they're staying at Hacker's Paradise. They specifically don't take life coaches, drop shippers or affiliate marketers, as they have found they are not a good fit for the community.
Costs:
$495 - $545/week = $3,960 - $4,360 for 8 weeks
For 2-week stays, costs are $745 - $750/week.
Discounts are sometimes offered for trips lasting 3-4 months.
Terminal 3 is for entrepreneurs and remote workers who want to spend each month in a different city, while connecting with others and getting involved in the local community. Past trips have included Portugal, Morocco and Indonesia. Costs include transportation between destinations, accommodations, a coworking space, monthly coaching sessions and a monthly group excursion.
Pros:
Programs run for 6 months, but you can join for just one month, a whole year or more.
Terminal 3 works to build a community and foster personal growth. Everyone is given a monthly coach, and they have skill shares, professional events, networking events and coaching sessions, as well as weekends away with cultural tours, yoga, hiking, concerts and nightlife. The company hires Community Managers to plan events, so travelers gets an inside look into each city as a local. Groups are kept small, with a maximum of 30 travelers.
Terminal 3 wants people who want to make a difference in the world, and part of each trip involves volunteer work in the community, such as working at a refugee center or mentoring social entrepreneurs. If this is up your alley, you may love traveling with Terminal 3.
Cons:
While some of the other companies offer travel to a variety of cities in South America, Europe and Asia, so far, the majority of Terminal 3 cities have been in Asia.
On a trip earlier this year, it seemed Terminal 3 was having issues with internal staff members. One reviewer mentioned that they were not provided with all the services that they were promised, while another said 3 of the 4 staff members quit or were fired. This, of course, could have been a one-off situation.
Costs:
$1,450 down payment + $1,950/month = $13,150 for 6 months.
$2,395/month for 1-5 months (no down payment).
WiFi Tribe is for young creatives with adventurous spirits who want to work among like-minded professionals while traveling to a different city each month. Past trips have been to Bolivia, Costa Rica and Hungary. The group has a "work hard, play hard" mentality, and enjoy going on island escapes, road trips and hiking trips when they're not working. Costs include accommodations and a coworking space.
Pros:
WiFi Tribe is all about freedom and flexibility. Therefore, you can stay for one month, several months or a whole year.
They are accepting of people from all backgrounds and professions. They've had entrepreneurs, designers, musicians, developers, photographers, bloggers, filmmakers, marketers, writers and project managers. All they ask if that you can work remotely, share the values of the community (respect, camaraderie, humility, etc.) and love the work that you do. They do require a Skype interview during the application process, to ensure that you share this mindset.
The group places a high value on community, and they only accept 12-18 people. Any more than that, and the founders say that the groups become "cliquish."
Cons:
Travel between cities and entertainment are not included in the costs.
Costs:
$1,400/month* = $4,200 for 3 months (private room)
$800/month = $2,400 for 3 months (shared room)
*Monthly fees are higher if you only stay for 1 or 2 months.
Those who decide to travel with We Roam spend each month in a different city, for a minimum of 3 months. Past destinations include Buenos Aires, Morocco and Barcelona.
What sets We Roam apart is that it's not your typical mix of entrepreneurs and freelance developers and designers. The majority of "Roamers" are full-time employees of companies that allow them to work remotely. We Roam partners with employers to encourage remote work.
Costs include travel between destinations, accommodations, workspace, weekly professional development, monthly excursions, monthly language classes, a monthly yoga or fitness class and cultural experiences (at least two per month).
Pros:
We Roam provides flexible start and end dates. Roamers can join a current trip whenever they want. They have a variety of trips to choose from, spanning six continents. Groups are typically 30-40 people.
We Roam provides a variety of activities, including professional development events (guest speakers, workshops, local business tours), cultural events (walking tours, museum visits, dance classes), monthly excursions (surfing, hiking, boating) and monthly community service. They also coordinate optional events that you can choose to participate in (but require a fee), like conferences, Catamaran Tours, Expos and Skydiving.
Health and wellness is important to Roamers. In addition to one yoga or fitness class per month, the company offers partnership and discounts with local gyms in the city.
Cons:
We Roam requires a 3-month minimum stay.
The company is strict about only admitting people who have full-time remote employment, so if you're pursuing a passion project, you should look elsewhere.
Costs:
$5,000 reservation fee* + $2,000/month (for the first 11 months) = $27,000 for the full year
*Shorter trips require a smaller reservation fee.
At The Remote Experience, a group of 30 professionals and entrepreneurs live, work and play in a new city each month. Their current destinations includes cities in Central and South America, Europe and Southeast Asia. Costs include all flights (including inbound and outbound), accommodations, coworking space, two monthly events, travel insurance and medical insurance.
Pros:
The Remote Experience hosts at least two events a month, such as adventurous excursions, masterminds and social events. They also hire a local ambassador to be the go-to resource for the local customs and inside scoop.
I've read several reviews of former participants praising the founders of Remote Experience, saying that they went above and beyond to ensure their transition into the group was as seamless as possible.
Cons:
It's pricier than other options.
Costs:
$2,000 down payment + $2,000/month* = $10,000 for 4 months
*Europe is $2,000/month, Latin America and Southeast Asia are $1950/month.
There is also a month-to-month plan, which includes no down payment, but flights are not included.