We are fans of thinking outside the box when it comes to creating an office space that inspires, motivates and fits your needs. Our founder and CEO even built her own backyard office shed to accommodate her work and entertaining needs. One Toronto couple had a similar idea when creating their perfect at-home office space.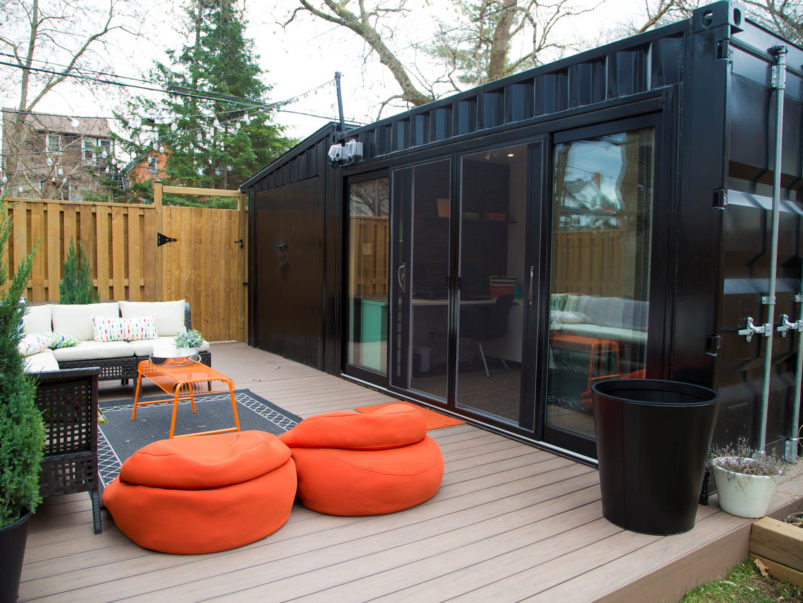 Kirsten and Joel Clayton both work from home and, until recently, Joel had taken up shop in the master bedroom while Kirsten was working out of one of the other rooms in their house. Between both of them working from home and their three kids, things were starting to get a little crowded. The solution came in the form of this 13-foot shipping container.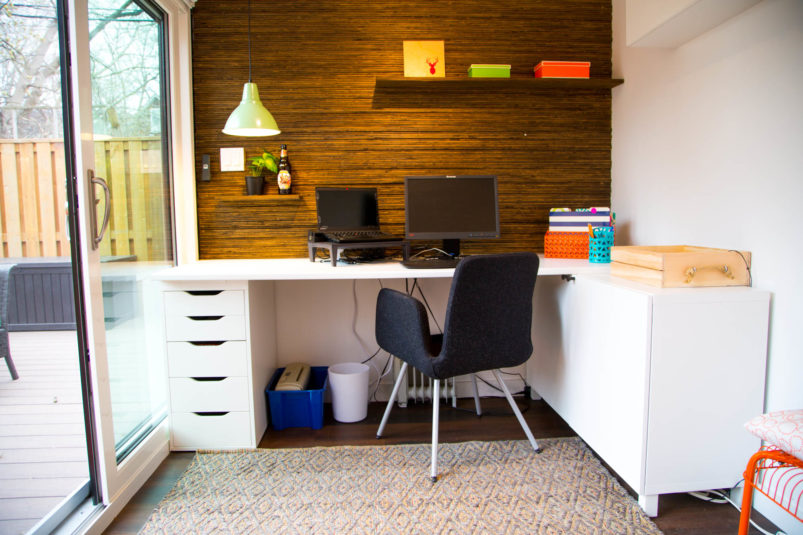 The couple sought out the help of Giant Container Services, a company that is known for creating industrial and residential spaces (they also had help from HGTV's Backyard Builds, which paid for the construction).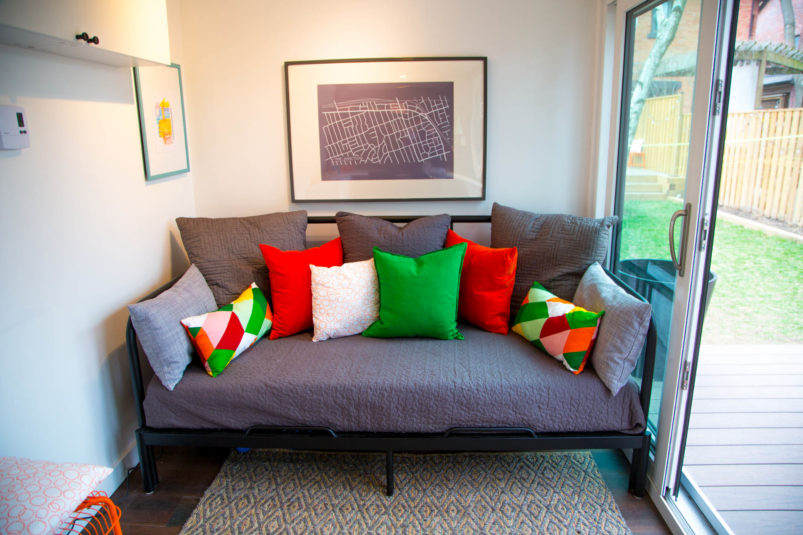 The container itself has enough room for a couch and an L-shaped desk. Joel has been using the space as his primary office and has even been able to hold small meetings there.