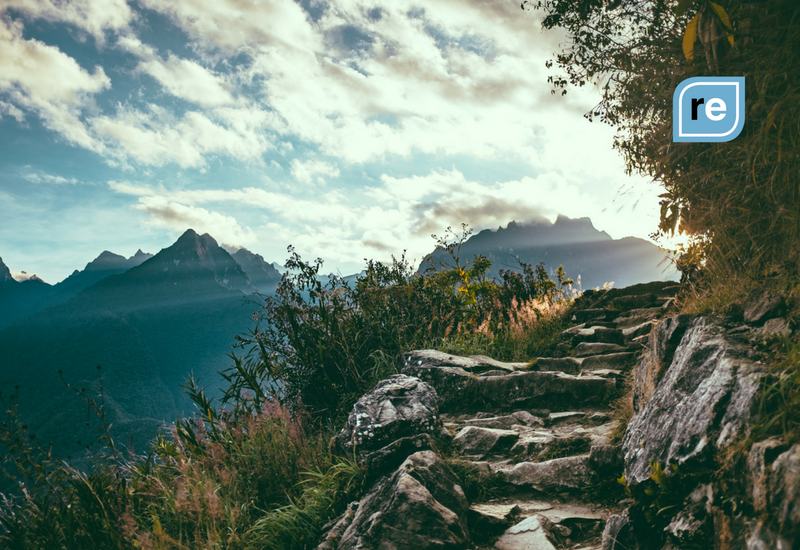 We spend most of our waking hours at our jobs, so when we dislike what we're doing, it has a huge impact on our well-being. When we feel burned out, even the best weekends, filled with our favorite people and activities, are not enough to carry us through the week. By Tuesday, we're in a slump again, whether it's due to fatigue, lack of purpose or difficult coworkers.
Ideally, we'd feel passionate about our jobs, but at the very least we need to find some fulfillment. Otherwise, we're going to look elsewhere, even if that means taking a pay cut.
Before you quit your job, here are a few steps you can take to improve your current situation.
1.     Take on new responsibilities, a new challenge or a new role.
If you dislike your job, try to change it into a role that is more suited to you. Talk to your manager about taking on new responsibilities, or suggest a project that could improve an aspect of your business. If you present your own ideas, you'll be more invested, and the tasks will be more enjoyable to you, says Kerry Hannon, author of Love Your Job: The New Rules for Career Happiness. It will also impress your boss by showing that you take initiative.
This may also be a good time to ask your manager about promotion opportunities, or transitioning into a different department. If you're bored, it may be that you're not being challenged, and that you've stayed in your current role too long. Moving into a more senior position may be what you need to feel more engaged at work.
If you're not sure about any new tasks or projects that would interest you, ask if you can shadow someone at your company who has a different position. You may come up with new ideas for your current role, or stumble upon an interest that you didn't know you had.
2.    Nurture your work relationships.
Building positive relationships with your coworkers is one of the most important things you can do to make your work life more enjoyable. Taking a break to socialize and laugh with your coworkers will make you feel happier, which has the added benefit of making you more productive, creative and successful in the office. Getting to know your coworkers will also improve trust, communication and teamwork.
If you don't have relationships at work that you value, make this a priority. Attend (or organize) happy hours, business lunches, mentorship programs, workshops, competitions or charity events. Start an office softball league or acapella group. Even just smiling and saying 'hi' as you pass people in the halls, or talking with coworkers about things other than work can go a long way. You never know where a long-term friendship may begin.
3.    Take a break.
If you have a desk job, you may spend most of your day sitting, hunched over a computer, completing repetitive physical motions. This kind of inactivity can lead to fatigue, which may make you feel depressed and disinterested in your work.
"The design of the human being is to be a mobile entity," says Dr. James A. Levine, a professor of medicine at the Mayo Clinic. He has done studies showing that a sedentary lifestyle is harmful to our health.
For an energy and mood boost, go for a lunchtime walk, get up and stretch, climb the stairs, suggest a walking meeting, pace while you're on the phone, or get a standup (or even a treadmill) desk. In one 2015 study, workers who took a 30-minute lunchtime walk three times a week for 10 weeks felt more enthusiastic and relaxed at work.
Taking breaks is not only good for your body and mood, it's essential for your work performance. A 2011 study shows that taking brief breaks improves your mental focus.
"Long hours don't mean good work," says Dr. Levine. "Highly efficient, productive work is more valuable."
4.    Take a class.
Learning something new may help revitalize your role, and give you ideas on how you can expand or move beyond it. Todd Berger, president and CEO of Chicago-based company Redwood Logistics, suggests taking a class outside of your current position. "Consider attending a coding class if you're in sales, or an Excel course if you're in public relations," he says. "Then find a way to apply what you've learned to your current role."
Use this opportunity to explore something that you've always been curious about. You may find yourself enjoying your job again, or realize that you want to go into a different field. If your company offers free courses or tuition reimbursement, take advantage of it. At the very least, you may uncover a new passion, which will improve your life outside of work and make your office hours easier to handle.
5.    Declutter your workspace.
If you have stacks of papers piling up on your desk, and post-it notes stuck everywhere in sight, these distractions may be adding to your feelings of fatigue and stress. A Princeton University study shows that clutter can overwhelm your brain, and simply tidying up your workspace can improve concentration and productivity.
Take some time to clear off your desk and file papers where they belong. Not only will this give you a boost of energy and clear your mind, it will help give you a new perspective. "You are saying, 'This is valuable, this is not,'" says career coach Beverly Jones. "It's a physical, practical way to engage in making decisions about your life and what you want to do with it."
6.    Telecommute.
The one thing that most workers crave, beyond a higher salary, is time. Kelly Hannon says that when she asks employees what would make them happier about their jobs, freedom and independence is the most common answer.
If you have a long, stressful commute, or you're stuck in a stuffy office for long hours, having more flexibility in your schedule or telecommuting may help you feel better about your job. One 2016 study found that employees who telecommute are happier and feel more valued at work.
If your company already offers a flexibility program, take advantage of it, and try telecommuting at least a couple days out of the week. If you're not aware of telecommuting options, propose a plan to your boss, including how you will manage your tasks virtually. More and more companies are offering telecommuting options, so if your company does not offer them yet, that may change soon.
7.    Find meaning.
In a 2010 review, Brent D. Rosso, Ph.D., and his colleagues at the University of Michigan found that finding meaning in one's work increases motivation, engagement, job satisfaction and personal fulfillment. If your job doesn't have a mission that you feel strongly about, you may need to find meaning in other ways.
"Meaning doesn't take money," says Jane E. Dutton, Ph.D., a professor of business administration and psychology at the University of Michigan. "At any rank, people can make different meanings of their work, and also of themselves at work."
Does your job function help people? Do you take pride in your work? Maybe your job brings meaning to your life by allowing you to provide for your family. Find whatever meaning you can in your job – large or small – and keep that in the forefront of your mind.
If you're struggling to find meaning, create it. Build a mentoring or a volunteer program within your organization. Help plan a company sponsored charity event. Take any actions necessary to help infuse your job with new meaning.
After taking these steps, hopefully you find yourself enjoying your job again. If not, it may be time to explore other opportunities. If you want more flexibility, find a job with a company that embraces telecommuting. If you're disinterested in your job tasks, expose yourself to new things, and you may stumble upon a new career path. Whatever your reasons are for leaving your current job, know that the right job is out there for you – it just may take a little searching.