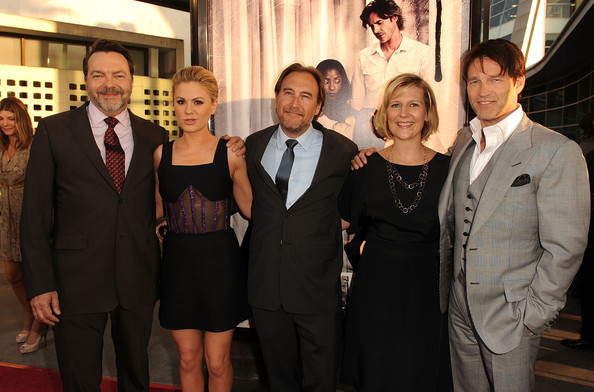 Gregg Fienberg is the executive producer of HBO's True Blood. Yesterday, we told you about his latest project, a call-tracking app called CallPlease. As a Hollywood Producer, he has a hectic schedule that involves a 12-hour workday, and his new app helps him keep track of all his calls and messages.
Aside from CallPlease, his biggest productivity secret is a schedule review every morning with his assistant. With the help of Fienberg's other favorite app Tempo and a large wall calendar, they ensure that everyone is on the same page with what tasks need to be completed that day.
Check out Fienberg's daily schedule below.
8am: Arrives at the office.
8:15am: Reviews the whole's days schedule with his assistant Jen and checks Tempo Calendar app for conference calls/meetings. "Reviewing the schedule for the day and checking the big wall calendar in the hallway keeps everyone on schedule and organized. Taking time to go over tasks and schedules daily omits miscommunication, resulting in a more efficient day," Fienberg says.
9am: Production meeting.
11am: Checks CallPlease to see what calls needs to be made/makes calls and enters notes for Jen on the CallPlease app.
12pm: Shooting check-in on set.
2pm: Development meeting with the team.
4pm: Meeting with HBO.
5pm: Post production meeting to go over edits/notes.
8pm: Checks CallPlease to see what new calls have come in and any updated notes from Jen.
8:30pm: Leaves the office.