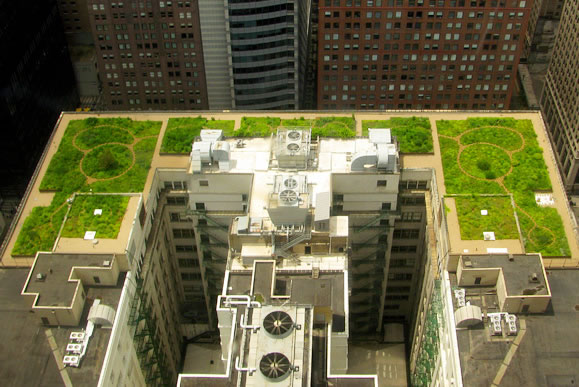 Royal Horticultural Society's Chelsea Flower Show in London premiered an outdoor office prototype called the Rooftop Workplace of Tomorrow garden. Designer Patricia Fox wanted to find a use for unused city spaces and, in doing so, create something that would be both aesthetically complementary to the city skyline and beneficial for the environment.
Many of us might remember when we were in grade school and we'd get to spend time outside on a sunny day. The mood of the class seemed to instantly change with each inhalation of crisp, fresh air. So why not apply that principle to our work environment as well?
At the Rooftop Workplace of Tomorrow, hardy plants offer enjoyment and structural benefits. Several chairs are available for meetings, and there's a plentiful amount of counters which can be used as work space. There's even a special "shelter" area stocked with a coffee maker, printer, fridge, Wi-Fi access, screens for presentations and more. Worried about the weather? No need, as the shelter comes with sliding doors for protection against the elements. Another perk of designer Fox's idea is the ability to grow an herbal garden in the space. This would allow employees to literally pick their chosen herb as part of an herbal tea bar. It doesn't get any fresher than that.
Here's hoping that the Rooftop Workplace of Tomorrow is embraced by companies around the globe. After all, the concept really is a breath of fresh air. See more photos of the space below, courtesy of Harvard Business Review.