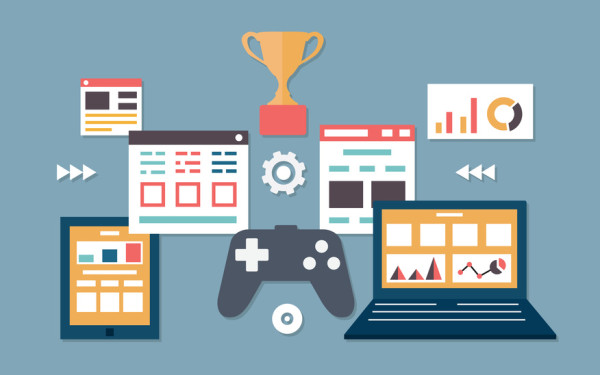 Xerox recently hosted in their simple@work conference, which focuses on simplifying business processes to increase productivity. During one session, Barry Hall and Ruth Hunt of HR consulting firm Buck Consultants talked about how companies are using gamification through mobile devices and social media to boost the health and wellness of their employees.
Buck Consultants conducted their own survey, involving hundreds of employees, about their feelings toward gamification, social media and mobile technology in health and wellness programs. Only 36% said they used mobile tech as part of their employee wellness strategy, and another 40% said mobile was a top priority.
"We're trying to reduce the barriers for people in terms of engaging in the behaviors we want them to engage in," Hunt said.
The survey also found that 50% are using social media for wellness initiatives, however 51% said that this comes with privacy concerns. Of those who do use social media, only 12% are using external sites like Facebook, and 19% are using internal networks like Yammer. Another 27% use content management systems or an Intranet.
More importantly, 62% said they use gamification in 'non-game situations' to motivate behavioural change. Uses include contests (60%), online mobile games (12%), and the application of game-like features (37%).
More than half of respondents found this gamification helpful in improving their health-related behaviours, and others felt it helped improve workplace health while enhancing the company's image.
Hunt and Hall say applying gamification is actually quite easy. It can include a points system, team competitions, interactive quizzes, or the use of an online game.
Employee health and wellness should be a priority for all companies. Healthy employees lead to a decrease in absenteeism, better performance and a spike in productivity.